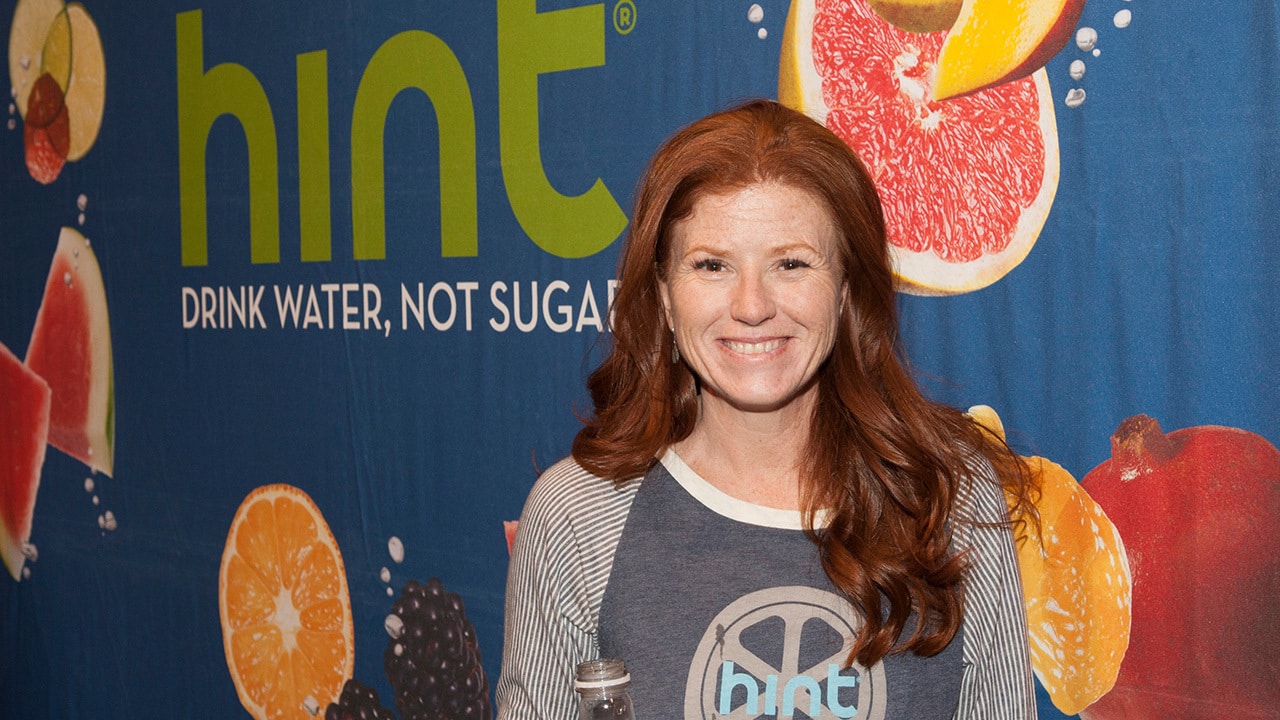 Hint Water's Unique Path to Success
Revolutionary product Hint Water's ascendance can be attributed to many things, but above all is expert brand marketing. Hint Water's beginning came in 2005 as a small sugarless beverage startup. Over 13 years later it has grown into not just a leader in sugarless beverages but the entire industry. Hint is sold in over 35,000 stores nationwide. Google finance executive Julio Pekarovic even calls Hint the "Coca Cola of our generation". But why? Hint's massive growth was established with the uniqueness of the product, but was sustained due to their incredible branding and marketing strategy.
Humble Beginnings
When CEO, Kara Goldin, launched Hint Water,she planned on growing it into a billion-dollar brand. Through hard work and strategic branding, she is well on her way to achieving this status. Hint Water's strategies are quite different from other beverage companies. Large beverage conglomerates like Coke, who have varying subsets like Vitamin Water and Sprite have focused on putting their product in as many stores as possible.
Kara didn't see this business plan as one that would be successful for her small startup. She understood the difficulty of entering the marketplace as a new brand, with established products brand loyal consumers. That is why Hint Water has been very selective about what stores they place their product in.
By being selective, Hint Water was able to penetrate markets that have an interest in a sugarless flavored water, not markets who already have loyalty to another beverage. The strategy has payed-off tenfold as Hint Water now has products in thousands of stores across the U.S. and is sustaining continual growth.
Conquering the Beverage Industry
Hint differentiates themselves in a crowded market with their healthy appeal. Other flavored waters, and most flavored beverages are made with unnatural flavoring and chemicals that are unhealthy for the body. Hint, however, is all natural and represents a healthy alternative to regular water for those who need flavor. Combining the best of both worlds by making a product that is both tasty and healthy, Hint has found itself in health-based grocers, including Whole Foods.
Harnessing the Power of the Celebrity
In addition to their inventive start, Hint's true x-factor is digital marketing. They use multiple social media influencers to promote their products. Even though influencers are becoming increasingly popular for companies to use, Hint Water uses a unique approach. They implement both celebrity spokespeople to promote their brand as well as micro-influencers with smaller followings. Hint's most notable promoter is brand ambassador and celebrity speaker for hire John Legend. Discovering the product at Whole Foods and Starbucks, Legend was immediately intrigued by Kara's mission. He kicked off the partnership back in 2011 with a testimonial video #WhyHint. Legend's faith in Hint goes beyond just a simple partnership, as he is also an investorin the sugarless drink.
Hint also uses popular YouTube stars, such as Sara Dietschy, who have made skits and videos promoting hint. By using influencers who have varying levels of stardom Hint is able to tap into multiple target audiences through many different platforms.
Consumer's Go-To Brand
Hint has also been able to differentiate themselves by tapping into online sales. Their products are sold in stores nationwide, but their online platform expands the brand even further. Products are available for purchase online, but a unique feature Hint has implemented is their subscription platform. Customers are able to buy the product for a one-time price, or they can subscribe and receive the product every 14, 30, or 60 days. Hint established something greater than a subscription model. They created a brand loyal fan base who can seamlessly and conveniently insert the drink into their daily routine.
Keep an eye on Hint Water as they continue to expand their brand with new products like sunscreen and much more. The company is seeing massive growth and it is just the beginning in terms of the transcendent marketing strategies, business speaker for hire Kara Goldin has created.