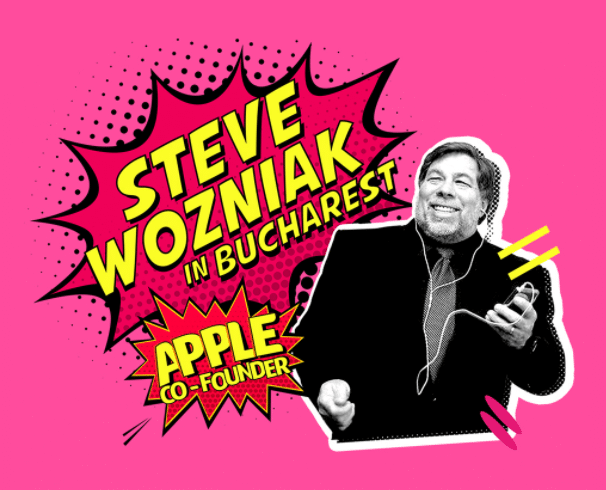 Negotiating Speaker Fees to Fit Client Budgets with the Speaking Circuit's Top Talents
What's in a name? When it comes to booking keynote speakers for events, a revered, recognizable name is often one of the most important criteria for companies and organizations.
You want to hire a personality who will generate a buzz around your event and provide a once-in-a-lifetime opportunity for your audience to gain knowledge from some of the most well-known creators and innovators of the 21st century. But with a high profile celebrity speaker comes equally high speaker fees.
CelebExperts recently worked with the International Advertising Association (IAA Global) to secure a high-profile name for their annual conference in Bucharest, Romania. Booking the most popular and recognizable names on the speaking circuit also comes with a pretty high price tag. In addition, domestic U.S. speakers increase their fees for international events because of the additional travel time that blocks off days in their calendars that could be used to appear at other events.
After CelebExperts generated a list of top keynote speakers who aligned with IAA Global's event theme of "Creativity for the Better", the client settled on Apple co-founder and leading innovator Steve Wozniak. The problem was, their budget did not meet Steve's asking price for their specific scope of work.
In the case of Steve Wozniak, it is already hard to secure a date on his schedule because of the overwhelming demand for him to speak at events all over the world each month. He is easily one of the most requested speakers on the circuit today. Having said that, CelebExperts has worked with the top talent agencies in the world for over 20 years. This gives us leverage when it comes to negotiating fees on our client's behalf.
The CelebExperts team went to work finding a solution to help IAA Global's proposed fee meet Mr. Wozniak's expectations. We pride ourselves on the ability to skillfully sell in the impact the speaker's voice will have at the event, and the factors that make the event mutually beneficial to the speaker to convince them a reduced fee offer is worth taking. For Mr. Wozniak, this was an opportunity to positively impact an international audience at the forefront of global innovation and disruption. After a week of negotiations, it was an opportunity Mr. Wozniak felt like he couldn't pass up.
Ultimately, CelebExperts was able to convince Mr. Wozniak to accept an offer that was less than his typical speaker fees while staying within the client's budget restrictions. It was a win-win for both parties!
If not for CelebExperts, IAA Global would've had to move on to another speaker and miss out on the opportunity to secure Mr. Wozniak for their event. Instead, their 5th Annual Conference was the best year yet thanks to the additional of Steve Wozniak. They renewed with CelebExperts to book a speaker for their 7th Annual Conference this fall.
Moral of the story? Contact CelebExperts and let's shoot for the moon! We've worked with some of the most notable speakers in the world. Steve Wozniak, Jack Welch, Sir Richard Branson, Randi Zuckerberg, Gary Vaynerchuk, and more. We know how to position the opportunity to entice speakers to accept offers that stay within our client's total budget.