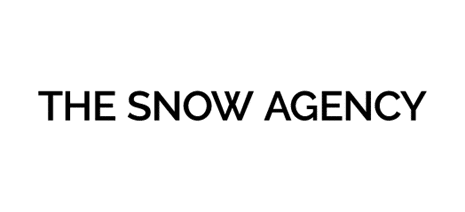 Top Digital Ad Buying Firm The Snow Agency Hires CelebExperts as its New Business Development Agency
With ecommerce sales projected to eclipse over $600 trillion in 2019, the race to find the hidden secrets of monetizing digital advertising is at an all-time high. Agencies are sprouting like weeds with so called "experts" who pretend to know how to generate sales on platforms such as Google, Instagram, Facebook, SnapChat, Pinterest and others.
One firm that stands out from the rest is The Snow Agency out of Edgewater, New Jersey. Launched in 2018 by brother entrepreneurs Daniel and Dr. Jon Snow, the dynamic duo learned to conquer the digital ad buying space not through classes at a university but by starting several wildly successful Insta-famous brands including PerfectSculpt and Goat Case.
What the brothers realized in manufacturing their own lines of products and creating their own brands, was that they could define their own success. No longer were they required to listen to consultants and others to tell them how to run their business. They traveled to China and set up manufacturing, established their ecommerce sites, built a company around it and learned every day about getting an ROI on their investment of their own money. Daniel Snow said, "Jon and I found that the only way to have success in digital ad buying was to A/B test thousands of ads, create huge influencer programs and spend our own money to back it up. We now understand the science of digital ad buying and want to share that with hundreds if not thousands of like minded companies big and small".
As the Snow Agency scaled, they recognized the need to focus more on the building of infrastructure and team training vs creating new business opportunities. After working together previously, the Snow brothers tapped Evan Morgenstein and his agency CelebExperts to assist in new business development and building their unique brand. Morgenstein saw this as a great fit, "Seeing how Daniel and Jon's team were creating 3x, 4x, sometimes 7x on their own investment which sometimes was over $1,000,000 a month, was just incredible. I have worked with hundreds of digital agencies and The Snow Agency is producing a positive ROI and doing it the right way which is so impressive. Daniel knows the influencer and celebrity game as well through partnering with social giants such as Jen Selter, Coco, Blac Chyna, Rob Kardashian, Amber Rose, Tammy Rivera, and many others".
Morgenstein and VP, Christina Brennan will head up the charge to create partnerships with new and emerging brands as well as massive global corporations that are looking to streamline and increase sales through ecommerce. If your company is not getting a great ROI on your digital advertising or you are nervous about your retail sales future, contact CelebExperts for a free evaluation and strategy session immediately; evan@thesnowagency.com and christina@thesnowagency.com.