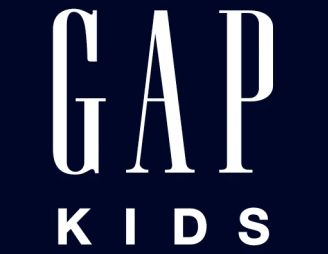 Ellen DeGeneres Is Empowering Girls With New Gap Kids Clothing Line!

In a bold move, iconic talk show host and social advocate Ellen DeGeneres has announced her plans to launch a new line of children's clothes through her lifestyle brand, ED. DeGeneres has joined Gap, the San Francisco based apparel retailing giant, to create the Gap Kids x ED signature line hitting stores in August. Started in 1969, Gap and it's Gap Kids and Baby Gap branches have become extremely middle of America, selling a complete assortment of clothes, accessories and like-minded products to parents and kids.
Ms. DeGeneres is a mainstream icon to women and moms for her bold stance on social issues and women's rights. Her universal mindset on individuality and respecting people's life choices has created a very unique lifestyle brand in ED. ED, which has a deal with on-air retailer QVC to sell DeGeneres' home décor and accessories line, was looking for a line extension into apparel with a message to boost self-esteem and empowerment in young girls. Gap is always on the search as all apparel retailers are, for a brand ambassador that has an audience and a vehicle to pull customers in-store. DeGeneres has all of this with a significant and loyal TV following and a gigantic global social media reach. DeGeneres' massive social media following includes 43 million followers on Twitter, 12 million Instagram followers and nearly 18 million likes on Facebook. This type of influence allows DeGeneres to reach her fan base in a very direct and intimate way through celebrity endorsement deals.
It is reported in the WWD that DeGeneres' lifestyle brand will launch its kids line focused on girls called GapKids x ED in August 2015, just in time for back to school season. Gap Kids says the line is a "social movement… designed to help all girls realize they have the power to do extraordinary things". DeGeneres commented "I am thrilled that my lifestyle brand ED, is partnering with the Gap to encourage young girls to pursue their passion whether its math, science, sports or the arts."   Additionally, there will be a modified line for boys and adults available at online.
DeGeneres getting into the apparel business is a natural fit, joining other iconic women such as Gwen Stefani, Jennifer Lopez, Jessica Simpson, Mary-Kate and Ashley Olsen, Madonna, Penelope Cruz, The Kardashians and Kate Moss in the industry.
If your company, brand, product or organization is considering utilizing a celebrity partnership to tell your brand's story, contact CelebExperts and receive world-class corporate consulting on the topics of celebrity acquisition, vetting celebrity talent, standard celebrity fee ranges, and other topics involving celebrity talent acquisition. Email our team at consulting@celebexperts.com or give us a call at (919)459-5426.