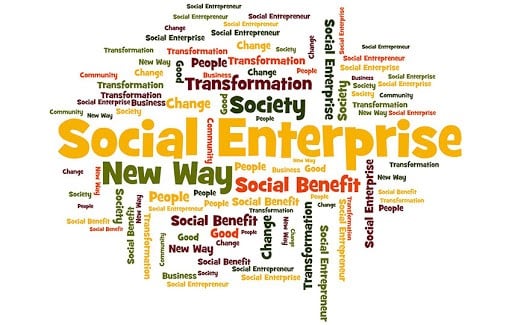 How Entrepreneurs Survive A Pandemic
It's not easy right? I still have pains in my gut from 2007 and 2008. At 54 years young, owning my own businesses since 1995, I thought that the real estate crash on '07 & '08 was it for horrible peril for my businesses. It made me smarter, I launched CelebExperts (
www.celebexperts.com
) in the heart of the bank and auto crashes. I decided that if I were to stay afloat and at that time there was zero SBA and bank loans available, I would start a new company that was focused on what I saw as the next market segment that I could make an impact on. My theory was to assist other entrepreneurs take their concept or event small to emerging business, fuel it with a new brand strategy, inclusion of
influencer marketing
and even some affordable celebrities and bomb the market with their messages while we worked with existing consumers to buy more of their products/services on a regular basis.
So what is my advice to entrepreneurs? Double down on your efforts, cut every ounce of fat out of your business and life. And most importantly, invest in you! That's right the key to success in a down economy is to invest into your own smarts, experience and hard work. Innovation always win! Don't just sit and wallow. Get up and fight. You have everything on the line. And if that doesn't work, re focus and energize your efforts in another direction. Failure is not an option. Just this week alone I launched a new agency. I decided 6 months ago my talent representation business that I have owned since 1995, Premier Management Group or PMG Sports was irrelevant. Do you know how hard that is to admit? 25 years! That company as provided for my family. Wedding, babies, houses, vacations, work trips, 5 Olympic games, 2 million miles on American Airlines and stories I could tell forever.
But at the end of the day, my business is now consulting through CelebExperts and talent representation at my newest firm
The Digital Renegades
working with the best influencers and content creators in the world on Instagram, TikTok, Facebook, SnapChat and YouTube.
I decided a complete re-brand was what I needed. Don't get me wrong. I was scared shitless! Having the comfort of PMG Sports and knowing that I was focused on because Sports Marketing evolves it doesn't change rapidly. So working only with Olympic athletes was just not how I could take all the knowledge I have acquired and use it in any useful way. So i visualized the new agency for several days. Then I had that Ah Ha moment. I went to GoDaddy and looked at many potential names for my company.
The Digital Renegades
fits my personality, my VP Christina Brennan and 100% of our clients. They are top content creators in country music, fitness, mommy content, lifestyle, cooking, etc.
I have never had a better group of clients. So I went from complete fear to 5th gear in under 60 seconds. That was a racing reference fyi! When you are an entrepreneur and you are faced with a lifetime worst situation, you have to be creative, innovate, and take risks. What else do we have if not the supreme believe in ourselves. Its ok to be afraid. Its not ok to be consumed by our fear. Today
Quibi
was born. Jeffrey Katzenberg and Meg Whitman (
news article
) have $1.6 billion invested in this. First of all, wow that's a lot of cash. But they are all in. Just at a different level! I am in awe of people that push their chips all in! I try to be the same type of gunslinger. In fact, I am. I am a Digital Renegade! What is your story of success? Let me know or let me know how we can assist? DM me or e mail me
evan@celebexperts.com
for questions about our services or influencers.