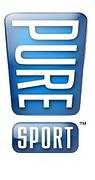 HPL/PureSport picked CelebExperts to Evaluate Its Sports Marketing and Athlete Spokesperson Execution
HPL/Puresport who manufactures both powdered sports drinks and recovery products, retained CelebExperts to evaluate its pre-Olympic execution with spokesperson Olympic icon, Michael Phelps, Nastia Liukin and Aaron Peirsol. HPL was all in with Olympic athletes, was struggling to find retail distribution, and weighted heavily toward Olympic swimmers. The evaluation by CelebExperts was centered on whether or not HPL could effectively gain market share with a consumer facing line up of Olympic Gold Medalists exclusively?
Analysis
HPL needed help with its continuity between sales, marketing and branding. The Celebrity athlete spokespeople were infrequently asked to use their social media (Michael Phelps has over 1 million twitter followers.) The sales force didn't have any assets associated to the iconic athlete spokespeople to offer the trade for in-store point of purchase, store appearances or sales meetings on behalf of HPL. This created a bottle neck for HPL in its quest to take on the likes of Gatorade and Powerade in the powder and ready to drink sports drink category.
Execution
Additionally, since HPL was so tied to Olympic swimmers with Michael Phelps, Aaron Peirsol and Brendan Hansen as spokespeople coupled with the company's difficulties securing retail partners that an alternate route of distribution and marketing was required. CelebExperts defined a very niche opportunity that the large players in this category were not aware of that would tie in the spokespeople. CelebExperts recommended the American Swim Coaches Association (ASCA) as a way to impact the sport of swimming and those influencers that make purchasing decisions. ASCA consists of 7,000+ certified swim coaches across the United States.
As the certification body for the sport of swimming for coaches to acquire their accreditation, ASCA controls a great deal of what transpires in the sport. This group of 7,000+ coaches works with over 1,000,000 swimmers. Giving HPL access to such a large and untapped grouping of competitive active swimmers that idolize its Celebrity spokespeople and utilize the influence of its coaches association was exactly what the company needed.