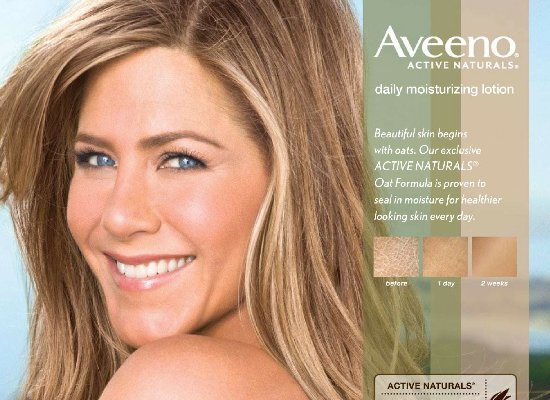 Jennifer Aniston, A Brand's Dream Girl!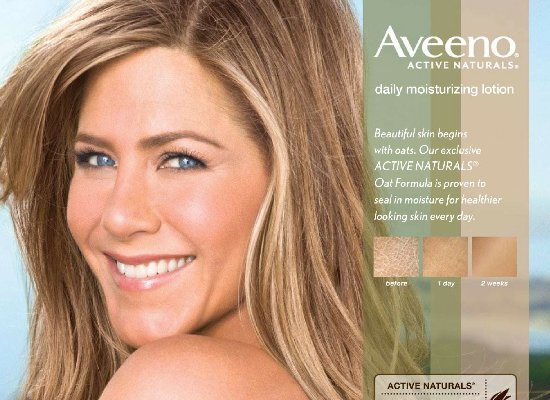 In 2013, Ms. Aniston announced she was hired by Johnson & Johnson's skincare line, Aveeno in a deal that was rumored to be "eight figures". Too many brands spend far too much money and brand equity on the wrong celebrity who neither fits their brand profile, demographic or emotionally authentic connection by their customers to truly be an effective spokesperson. This is not the case as it pertains to Ms. Aniston's role as the spokesperson for Aveeno's lengthy product line. Thought of as aspirational and a one of a kind "girl next door beauty", Ms. Aniston came to fame when the NBC blockbuster TV show Friends hired her along with gal pal Courtney Cox, Matt LeBlanc and David Schwimmer as friends in the 90's ratings grabber.
After her story book marriage with movie icon, Brad Pitt came to an end; women around the United States not only laughed with Ms. Aniston on Thursday nights watching Friends but also now cried with her during her very painful public break-up and divorce.  Brands usually shy away from celebrities with a "past" but in this case J&J joined SmartWater in seeing Ms. Aniston for what she is, not what she was dealing with.  By all accounts, she is a very normal woman who has life experiences that make her universal and very believable. If Jennifer Aniston reveals her secrets for looking so good, then millions of fans will at least be open to the Aveeno message.  More and more brands are looking to establish a beachhead for their marketing, social media and ad campaigns and this one was truly a perfect fit. Although the "eight figures" probably scare all but the most established brands, the process of vetting a celebrity for qualities beyond fame and their number of Twitter followers is exactly how CelebExperts guides its clients. Don't be in a hurry to either respond to your competitors or jump into the fire without making sure you can walk on the corporate coals that you are standing on!