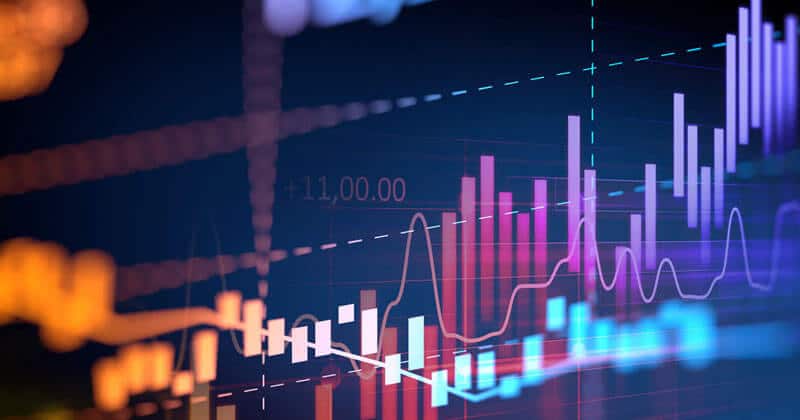 As Coronavirus runs rampant, TikTok continues to soar
The world has changed and not that any of us wanted it to happen now, it has.  Evolutionary change usually takes millions of years. But in the days of Coronavirus, everything changes so fast it's hard to account for it and even harder to plan for.
Here are 5 things that have evolved since the start of this pandemic:
5. Social Distancing is a thing
4. Eating out is no longer something people do
3. Families are being brought together
2. Retail is dead and will never recover from this
1. TikTok is taking over social media for every age group!
That is right, Tiktok is now the largest social media platform in the world. It has more daily users globally than Instagram and Facebook combined. In general, time spent on social media has gone up but there has been an astounding social media increase on  TikTok especially, the latest social media craze.
Shocked? You shouldn't be.
TikTok is very much like social network Vine with better bells and whistles. The truth, is video is a much better way to convey all types of information and feelings.  Still imagery is good, but the masses of consumers want video.
TikTok isn't just teenagers shaking their asses. TikTok has become a sophisticated content delivery system. While there aren't yer standard avenues for content creators to monetize the platform, it is coming and many are doing various forms of branding and product inclusions in content creation.
Brands are now realizing that retail is going to produce very little, their inventory is tied up on store floors and their cash flow is insanely low as they try to determine whether to declare bankruptcy, get a governmental grant or try and weather the storm.
In the meantime, brands are picking themselves off the mat, orr in this case the shelves, and dusting themselves off to the new reality.  That reality is a need to find alternate sales channels. Billions of people are now in quarantine on their mobile devices instead of being in stores.
With the external factor COVID-19 pushing consumers out of stores and on to the couch, marketers now need a digital marketing plan to better target their customers journey. If corporations want to stay afloat they need to say goodbye to traditional marketing, or at least a "ttyl, and jump into digital marketing activity.
Company after company are reaching out to my agency CelebExperts and our talent representation division, The Digital Renegades to better understand the lay of the land.  Additionally, brands are desperately trying to decipher how to impact the TikTok audience. We share with brand managers, CEOs and entrepreneurs all day long, "don't bring your Instagram content to TikTok and assume it will work, it won't.
We are currently working with two very dynamic TikTokers one in beauty (Kyra Gallego @kyra.gallego) and in cooking (Sonny Hurrell @thatdudecancook) and one of the biggest fitness and lifestyle influencers @cassidy__t (Cassidy Thompson).
Kyra and Sonny both have 300k+ followers with millions of likes while slugger Cassidy garners over 80 million views in under 28 days with over 3.3 million followers and over 67 million likes!
So what that means is their audience is consuming their content and coming back over and over again.  Brand loyalty with influencers is a metric that gets far too little focus.
What Cassidy, Sonny, and Kyra do better than most is develop useful tips in beauty, cooking, and fun lifestyle fitness videos. They create content that is easily viewed, its entertaining and people want to know more. The comments for both are SO positive, so focused on what the content creator is sharing with amazing questions. This is truly how you show engagement.
TikTok is here and it is the hottest social media platform out there to date. It is an absolutely amazing platform for social media marketing when you are looking to brand, sell and build your company or product loyalty.  CelebExperts and The Digital Renegades are here to answer questions, de-mystify social media influencers and how to create an ROI!