Celebrity Trending 10: Female Entrepreneurs Edition
Are you looking to hire a celebrity speaker for your next conference or event in 2019 or 2020? Well, Celebrity Speakers Bureau has got you covered. Below is an outlined list of the 10 trending celebrities at the moment who are blowing up as the biggest names on the speaking circuit. Whether you are looking for one of the hottest new entrepreneurs in the market, or an exemplar of an entertainment icon, we've got 'em all listed as a one-stop shop for you to book a celebrity for your next event.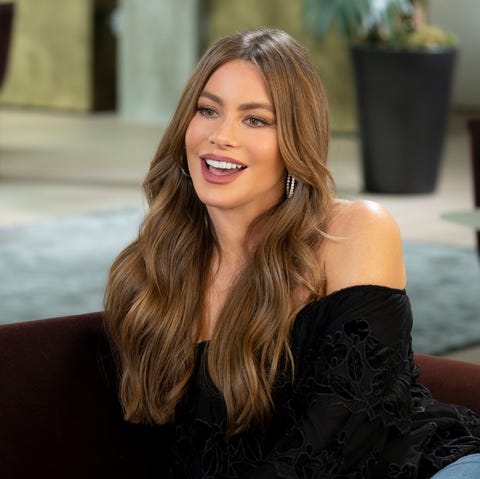 Few entrepreneurs are having the year Sofia Vergara is having in 2019. The star actress isn't new to innovative business ventures, and she continues to implement her famous style into fashionable and sensible looks for all consumers. In February 2019, Sofia teamed up with Walmart to launch a casual clothing line, Sofia Jeans by Sofia Vergara. What makes the line so unique, is that it accommodates all types of beautiful ladies sizes XS to XXXL, and on top of that, every piece is under $40. Continuing her blaze atop the fashion market, Vergara launched a revolutionary underwear line Comfort Shape in May. The line is an addition to her popular EBY collection, and gives consumers a comfortable and versatile product for any occasion. Vergara's noble mission to help women of all sizes and fits are accomplished by her two new lines, and on top of that, ten percent of the proceeds for Comfort Shape go to the Seven Bar Foundation, a non-profit that helps empower women out of poverty and into business.
Kara Goldin, founder of Hint Water, a revolutionary sugar free flavored drink that's blown up since its start in 2005, continues to inspire and motivate entrepreneurs to take the leap. To further this goal, she created the Kara Goldin Network, a communal think tank where leadership and empowerment is paramount. Goldin creates blogs, podcasts, and of course, Hint water, and shares it with her thousands of fans. Her podcast Unstoppable sees Goldin talking to fellow entrepreneurial innovators and disrupters across the industry.
Star actress Sarah Michelle Gellar has taken a backseat for acting and is focusing on her new company; Foodstirs. Founded in 2015, Foodstirs is a food crafting and e-commerce brand that sells organic baking kits. From 2017 to 2018 the company increased availability from 400 stores, to a partnership with mega brand Starbucks to carry her mug cake mixes in over 8,000 stores. Continuing with her love for food, in 2017, she released her cookbook Stirring Up Fun with Food. Despite her ascendance in the food world, Gellar will star in the limited series, Sometimes I Lie, produced by Ellen DeGeneres, announced this year.
Starting as a digital brand by influencers on the rise Aleen Kuperman, Jordana Abraham, and Samantha Fishbein, Betches has transformed into a viral social media and lifestyle brand, combining humor, pop culture, fashion, health, media and beauty. The edgy approach to media has been embraced by millions of fans across many social media platforms. Betches' irreverent news feed, podcasts and not one but two NY Times Bestselling books make them a refreshing new platform in pop culture. The groundbreaking trio has teamed up with the dating app Bumble to promote their books and recently started a collaboration with e-commerce site JustFab to launch an affordable subscription based clothing line.
Jessica Alba's The Honest Company has become one of the hottest and most polarizing brands in recent history, and for good reason. Alba's motherly love and business savvy combined for a powerhouse of natural baby, home and beauty products all for a good cause. Last summer the company faced a big change, receiving a 200 million dollar investment leading to the overhaul of beauty, hair and skin care lines, transforming to more products and affordable prices. Alba looks to capitalize on the new start and grow even further in 2019.
Known for her dramatics on shows like The Real Housewives of Beverly Hills and Vanderpump Rules, Lisa Vanderpump however, is the owner of over 25 bars and restaurants along with her husband. Her entrepreneurial ferocity rivals her on screen flair, as her SUR, Pump, Villa Blanca, and most recent edition TomTom restaurants have become her greatest source of income. Each restaurant is said to bring in over a million dollars in revenue each year, and as her reality TV persona continues to entertain, her off screen savvy is creating a restaurant empire.
7. Alicia Keys
This girl is on fire! Host of the 2019 Grammy Awards, Alicia Keys is truly representing her famous lyrics this year, as she has become one of the most inspirational voices in the music industry, and continues to spread her influence. In addition to producing and performing music, Keys is on tap to produce multiple series, one surrounding iconic dance choreographer Alvin Ailey, and the new VICELAND series Hustle. She's also coming off headlining the Dubai Jazz Music Festival in February, shortly after hosting music's biggest night. Combing her passion for music and female empowerment, Keys launched her #SheIsTheMusic initiative; a collective dedicated to opportunity, inclusivity, and equality for women all across the music business. In addition Keys is releasing a memoir published by none other than Oprah Winfrey titled MORE MYSELF: A Journey. The book will look to capture the essence of the greatest lesson she's learned, honoring ourselves in our own truth, and will be available in November 2019.
One of the most popular celebrity chefs in the world, Rachael Ray is the epitome of a fierce female entrepreneur. With nearly 30 cookbooks to date, and countless TV and magazine appearances, Ray has become the face of Food Network, being called a "culinary firebrand" by the network president. Ray's series 30 Minute Meals, dating back to 2001, was renewed to be aired on the network and streaming online this spring for 30 more deliciously fast meals. Ray is excited to reach a new generation of new fans, and continues to stay atop the food empire.
Sara Blakely, founder and CEO of apparel company Spanx, has taken the business world by storm to become a self-made billionaire. Blakely's disruptive line changed fashion world wide, and it's not surprise she has risen to the status she is at today. Her ascendance to success was featured in Forbes Magazine in March, and she continues to climb the ladder and achieve the unprecedented. With an estimated 400 million in annual global sales, Blakely knows how to run a successful business, and would like to see more female entrepreneurs follow in her footsteps. Her advice to future female billionaires is be authentic, stay vulnerable, and embrace challenges as ways to develop. Blakely became the firs self made female billionaire to sign the Giving Pledge, which saw the entrepreneur promise to contribute at least half of her wealth to charitable causes, as MacKenzie Bezos joined recently.
Fashion designer and entrepreneur Rachel Zoe has redefined personal style. Her fashion and lifestyle website and blog The Zoe Report has all any fashionista needs to look, feel, and act fabulous, and her fashion line gives consumers the styles to go with it. In addition to her line and site, Zoe has written 2 books, Living in Style, and Style A to Zoe: The Art of Fashion, Beauty, & Everything Glamour. With the mantra "living in style", Zoe claims no matter how busy, poor, unknown you are you can do it in style, and inspires women young and old to embrace their style and individuality to accomplish their own stylish endeavors.
This Celebrity Trending 10 Speakers list is just the start! There are countless inspiring and motivational celebrity speakers making the rounds on the speaking circuit. Celebrity Speakers Bureauis your #1 source to hire celebrity speakers. We will work with you to determine the best fit for your event audience and theme while working to secure your celebrity speaker at the lowest possible fee. We work on behalf of you, the client, not the speaker, with your best interests in mind. Contact the team at Celebrity Speakers Bureauvia email at booking@celebrityspeakersbureau.comor call (212) 410-2853 to hire celebrity speakers for your next event.