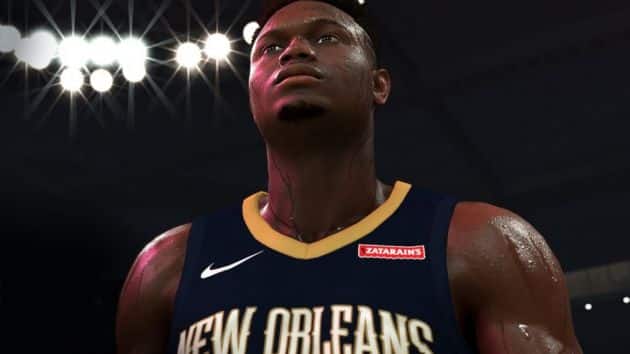 NBA 2K Signs Zion Williamson to Multiyear Partnership
This past week, blockbuster video game franchise NBA 2K signed NBA rookie Zion Williamson to a multiyear partnership. The signing comes a little over a week after the number one overall pick from this year's NBA Draft signed a shoe deal with Jordan Brand. The deal with 2K will keep Zion involved with the brand for multiple years in varying initiatives, events, and activations.
New Horizons
The multiyear deal is new to NBA 2K as they typically work with athletes on a short term basis. In most cases, signing them to be cover athletes for the game for only a certain season. The deal could become a one of a kind creative partnership similar to Anthony Davis' deal with Ruffles Chips. Zion is a once in a life-time athlete and quite possibly the most hyped up and talked about prospect to ever enter the NBA. It makes sense for 2K to lock up the generational talent with a multiyear deal. The video game could piggyback off of Zion's already predicted success.
In the past, 2K has partnered with other prominent NBA talents such as Lebron James, Steph Curry, and many more. However, the rookie phenom's integration is different. Zion is signed to be involved with the brand long term at the outset of his rookie season. While Zion has garnered comparisons to a young Lebron James for his high flying athleticism, but another parallel can be drawn. He has rivaled Lebron as the most touted prospect to ever come to the NBA, and this deal with NBA 2K may prove it. 2K's previous and still standing partnerships with prominent NBA players have been with already established athletes, and Zion hasn't even played an NBA game yet. Being signed on to the 2K team with established NBA players like Anthony Davis and Paul George, shows the game's trust in his longterm potential, both on and off the court.
Going Digital
With the world in an increasingly digital age, NBA 2K has made concerted efforts over the last few years to move in the digital advertising and marketing direction. TV is no longer the most reliable source of advertising. Instead companies are transitioning to online advertising.
2K has done so in multiple ways, in this instance partnering with Zion Williamson. Zion has over 4 million followers on Instagram, which is more than all but 23 NBA players. Zion's social media following figures to sustain continued growth for the foreseeable future. NBA 2K will undoubtedly take advantage of Zion's large public brand. By entering into this creative partnership, 2K is able to activate through Zion's social media. Since signing the deal, Zion already posted to Instagram announcing the partnership, with the post receiving 760,000 plus likes in just one day. This is very valuable to 2K as they can reach a large audience outside of their own through Zion.
Another way that 2K has transitioned to digitally focussed advertising is through the 2K league. The 2K league is an Esports league where players are drafted and play against one another. There are numerous NBA teams that have 2K league affiliates. Through this league, the NBA is able to tap into the growing Esports fandom. This has allowed 2K to again broaden their audience, especially in the younger demographic.
Constant Connection
Through the creation of the 2K league and the nature of video games in current society, fans of the NBA and NBA 2K have constant access to the sport. This is important as fans love 24/7 access to content. A fan can go on Twitch at anytime of the day and find someone playing the video game live. 2K has capitalized on this advantage by creating data driven headlines. With the aforementioned 24/7 access people all over the world are always playing the game. 2K can take the data from these people playing their game and create unique and eye-popping headlines.
Advertising like this has provided 2K the opportunity to capitalize on the nature and success of their video game. By subliminally advertising constant connection to the game they've successfully established themselves in a crowded video game landscape.
Whether it's signing creative partnerships with young NBA talent or generating new creative ways to advertise digitally, the 2K brand has proven they are effective at identifying and capitalizing on new industry trends. Keep an eye out to see both how their creative partnership with Zion Williamson blossoms and what campaigns 2K launches come basketball season.