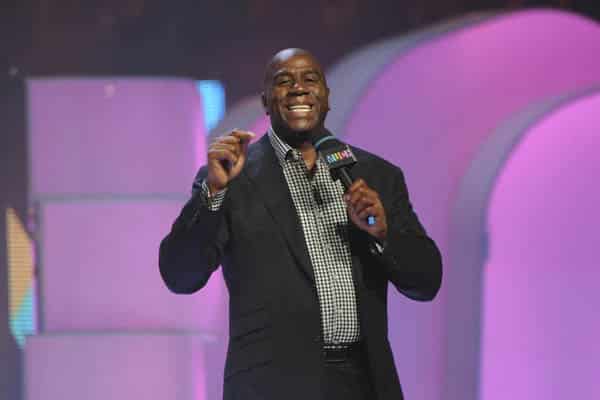 Top Sports Speakers For Your Next Event!
Hire the Top Sports Speakers For Special Events & Conferences:
It seems like every week I get 20-25 calls or emails from event managers, corporate communication specialist or agency executives asking me the same question, "who are the top Sports Speakers we can hire"? Now this is neither scientific or absolute. When an organization hires top Sports Speakers, there are many factors that go into that.
Here are some tips to consider before I list my Top Sports Speakers for hire for your next event:
Tip #5: Is your audience geographically specific? The reason this is important seems obvious enough but say your event is for real estate executes from south Florida. You are more than likely to want local residents such as: Dan Marino, Bob Griese, Jimmy Johnson, Dwayne Wade, Venus Williams or Shaq for your event. Having geographic relevancy is very important. The right speaker can discuss their commitment to the community, how they may have utilized the services of some of the individuals in the room or even bad stories about experiences in the industry that your group could help them problem solve.
Tip #4: Know your audience. It is quite remarkable how many times I am asked for a 20 something year old athlete for a group of baby boomers. And while there are some athletes that can make it work, most can't relate to the lifestyle, realities and circumstances of someone that is older than their parents.
Tip #3: Have an understanding what sports resonate with your audience. It is mildly funny when I get a call from a women's group to assist them in hiring someone from the US Curling team because it is Winter. OK, well that seems simple but the event is in San Diego, CA? Again, I will help any client find what they are looking for, but I am not shy in assisting them when they are completely LOST! I recently booked an Olympic icon to speak for a group who shared the same religion since it was a faith based fundraiser. But the original contact, the group wanted the biggest name without a connection to their faith. We straightened that up quickly and the group is thrilled we guided them in the process.
Tip #2: Know what you want from the speaker! Some Sports Speakers are great speakers from the lectern and some can only do a moderated Q+A. Others are great at customizing speeches and some can only go off their notes or a teleprompter. Some connect with the audience and some the audience connects with them. Whatever you might focus on, have a true scope of work for the Sports Speaker that you hire!
Tip #1: Be sure what your true budget is! I deal with customers that have caviar tastes and Dunkin Donuts budgets often. BTW, I love Dunkin Donuts so don't take it the wrong way. When you book a Sports Speaker with one of my talent agents, you have to know what your budget is. Or at least a range. The worst way to buy talent is to contact an agency and say "how much"? Then you're already seen as someone that doesn't have a handle on the event and it's just so speculative. Booking agencies want to dedicate their limited resources to those clients that are clearly dealing with reality and somewhere close in the process of being ready to book.
We work with events all across the spectrum, but everyone has a finite amount of time so we like everyone else try and prioritize as best we can.
Now, for the Top 5 Sports Speakers I have either heard or booked:
Tie: #4 + 5 : Olympic Icons Dara Torres and Mark Spitz: I can honestly say that I have seen both at over 50 events each so I know just how good they are and how much they care about delivering for the client.
#3: NBA Hall of Famer Walt "Clyde" Frazier: Walt is someone that in the NY Tri State area, has such broad based fan support it is really incredible. When I discuss geography as a factor above, Clyde always comes to mind as one of the best!
#2: Soccer Icon Pele: When Pele walks into a room it's about as close to sports royalty I've ever seen. The way people react to his presence. I never met Nelson Mandela, but the video I have watched over the years is similar to how I have witnessed first hand others meeting Pele. He is warm, gracious and a terrific communicator. Cal Ripken, Jr. is a very close runner up to Pele!
#1: NBA and Olympic Icon Magic Johnson: And it isn't even close… I booked Magic not too long ago for a client in the aviation industry. 750 attendees in Las Vegas. Never has such a big crowd felt like they're best friends with someone they just met and known 90-minutes. But that is the magic of Magic Johnson. He was supremely prepared, his team was on point with details, the audience was in love with his message. Magic even went around the room and took questions from the audience. Once he answered the question fully, he'd ask the attendee to take out their phone and take a selfie together. It was INSANE! When he left, he left the room buzzing! Magic – on and off the court, always delivers!
Contact Us Today to Hire Sports Speakers:
If your company, client or organization is interested in hiring top sports speakers for your event, email me at evan@celebexperts.com. My staff and I will prioritize your event. Hiring top Sports Speakers is always a challenge but with the right relationships, experience and knowledge of the pricing realities in the market, CelebExperts can help make your next event special!