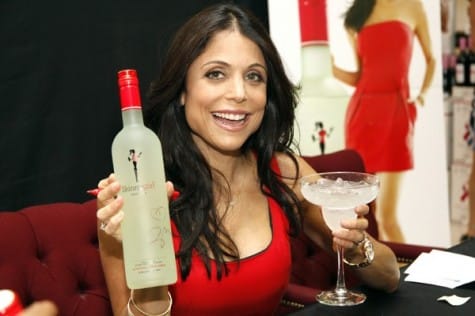 Are You Ready for A SkinnyGirl Invasion Into Your Home? Bethenny Frankel Thinks So!
Bethenny Frankel. When you hear her name, what do you think of? What is your impression of her? How do you view her portrayal on TV, in the media, on social media? If it is negative, candidly she probably doesn't care. And rightfully so. Bethenny is building an empire and if you want to come along for the ride, get in line because SkinnyGirl products are blowing up! Yes, yes everyone knows of the SkinnyGirl line of alcoholic drinks that stormed the market and led to a massive acquisition rumor by Beam Global Spirits and Wine for what has been reported $120,000,000 (USD). This number was later refuted in a Securities and Exchange filing by the company and listed at $8.1 million.
Ms. Frankel's empire has expanded beyond just the drink category evolving into a full line of licensed products with extensions into healthy food, publishing, frozen desserts, breakfast foods and fitness apparel to name a few. Spencer Fivelson, senior brand manager at Orville Redenbacher's was quoted as saying to Adweek, "We have been watching Bethenny from a far, and we have been very impressed with what she has been able to accomplish (with regards to her brand and product development)." In discussing the company's partnership with Frankel, Fivelson went on to say, "We are looking for a strong strategic partner that could unlock mutual value and introduce the brand to a new segment of consumers, and SkinnyGirl was a great opportunity for us to get more targeted and speak to a millennial women."
With Bravo's Real Housewife franchise booming and Bethenny being one of its biggest stars able to find her way onto the pages of most lifestyle magazines which skew much more in her demographic wheelhouse, the SkinnyGirl brand has a chance to ingrain itself as an iconic brand with legs. If Frankel can do for CPG goods what Kathy Ireland has done for socks, the consumer should be expecting significant line extensions for the brand into life, kitchen, bed, bath and beyond. Bethenny has taken a brand name, in these times of being oh so PC like SkinnyGirl, knocked off all the negative stigma as being anti-plus size and made it mainstream, fun and cool. Quite a challenge.
If your company, brand, product or organization is considering utilizing a celebrity spokesperson to tell your brand's story, contact CelebExperts and receive world-class corporate consulting on the topics of celebrity acquisition, vetting celebrity talent, standard celebrity fee ranges, and other topics involving celebrity talent acquisition. Email our team at consulting@celebexperts.com or give us a call at (919)459-5426.