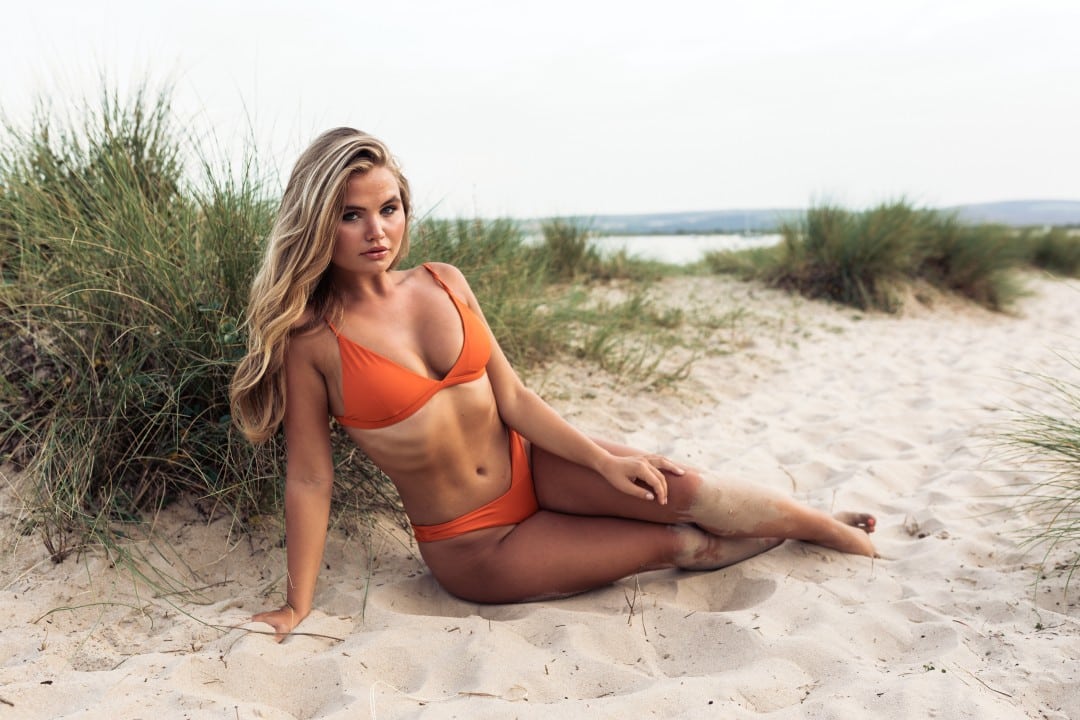 CelebExperts CEO Evan Morgenstein helps mentor a young entrepreneur while working to save the oceans.
I have always benefitted from being mentored by some very special people in various companies I worked for or people I have met on my business trail of over 30 years. I consider these mentors as not only the living embodiment of what I hoped to be to some young independent thinker who just needed a helping hand, but also how I wanted to be remembered. As someone that gave a shit. That cared enough to take time out of my business life to just help someone else for no other reason than I wanted to do something good.
I have committed to four times a year I will engage a young entrepreneur and help them with everything I have and leave no stone unturned until they are self sufficient and fully capable of scaling their business. I have no specific categories or criteria. Basically, I need to like the person, like their mission and think I can help them achieve their dreams. This blog will highlight my first mentorship. Other than reading this blog and maybe considering buying their product, I hope if you see something that you do well which could help them, as part of my community and Linkedin family, I would hope you would do the same. I hold no financial gain, have not been asked to be a partner and am not thinking about making money on my mentorship. I am simply here to help and I hope you feel the same! If you do have a financial motive, that is OK too!! So here we go…..
Entrepreneur: Katie Goodwin, Age 23, Sussex England. Currently attending University of Plymouth.
Company: Earthy Bikini
Vibe: Classically Fashionable
Priced: Moderate
Website: www.earthybikini.com
Social Media:
Cause
Ocean plastic waste is a huge global problem! Approximately 1.4 billion pounds of rubbish per year enters our oceans which threatens marine life and pollutes beautiful beaches around the world. Katie's vision was to take some of the plastic trash and have Katie's bikinis designed and manufactured with this re-claimed trash.
#sustainability #noplastic #bikini
Our Ethos
Earthy bikini is a high quality swimwear brand which incorporates both fashion and sustainability. Our bikinis are made from recycled ocean plastic, approximately 1.4 billion pounds of rubbish per year enters our oceans which threatens marine life and pollutes beautiful beaches around the world. This is why we wanted to create a product for eco conscious people looking for a stylish bikini. Our bikinis come in earthy tones making them look both natural and timelessly fashionable.
Our Eco Fabric
We proudly use ECONYL® fabric for our bikinis. The fabric is made by recycling nylon found in fishing nets, plastic bottles and other ocean waste. The nylon is then cleaned and put through a radical regeneration progress which recycles it back to its original purity. The newly purified nylon is then processed into textile yarn which is used in our bikinis.
Our Packaging
All of our packaging is 100% recyclable! Our bikinis are sent out in packaging made from sugar cane. We've also designed cotton bikini bags which are perfect for taking down to the beach or away with you on holiday.
Our Founder
"Hi, my name is Katie Goodwin and I am the proud owner of Earthy Bikini. I decided to start this company after finding it almost impossible to source a sustainable bikini which was both fashionable and well made. Whenever I go away myself I look for bikinis which have a simple design in natural tones. I'm also a massive advocate for looking after the planet, so I wanted to incorporate this into my business. It's shocking how much plastic is in the ocean and I think we can all do something to help" Katie Goodwin, CEO Earthy B
As you can see, Katie is ambitious, focused and very dedicated to this cause. Her product is stunning, the cost is very reasonable and now its time to launch this line in time for Holiday 2019, Resort/Holiday 2020 and Swim//Beach 2020. Even though this is a very labor intensive process and the volumes being produced are tiny, Katie has a 50% profit margin. Of the net profit, Katie is dedicated to providing 10% of toward donations to non-profits around the world that are focused on cleaning the oceans from trash or causes focused on women's issues.
Go to Market Strategy
Since Katie is truly boot strapping this business and is a college student she is focused on using her social platforms to encourage other likeminded micro influencers to help her promote the brand and become affiliates of the product. An affiliate will be paid 20% of the net profit on the sale of each bikini. Katie currently has over 200,000 followers across all of her platforms with followers from every continent around the world. Katie will provide video and still images for affiliates to utilize in their own post campaigns. Additionally, Katie is developing a strategy for user generated content from those customers who purchase Earthy Bikini products. Included in each sale of product, Katie writes a personal note/thank you and asks the customer to share several friends e mail addresses that she will off a limited time discount provided by their friend.
In addition to Katie's micro influencer affiliate program, she has been sending releases about her product and the cause to universities around the world who have newspaper or digital news outlets and are based on or near an ocean, sea or bay. The concept is starting to get real traction and many of these University media outlets see it as their obligation to tell stories like Katie's and share with the student body.
Future outlook/executions
As Katie scales the business and increases sales she views a seasonal digital ad campaign using high quality video and still content as a way to draw new customers to her brand. While not possible now on her current sales, Katie believes she will be able to create significant sales, new and repeat customers with a quarterly investment in digital ad buying on mostly Instagram and Google.
As a lifestyle brand Earthy Bikini is in its infancy but with Katie's passion and vision, coupled with my guidance and contacts I do believe this will become an incredible brand that becomes the favorite of celebrities, influencers and customers that care about their environment. Additionally, Katie has many ideas for product extensions while staying very close to her passion and cause.
If you feel that Katie has a brand and product that you want to support, please go to her website www.earthybikini.com and buy as many as you like. If you or your company would like to discuss business opportunities, contact either DM here at Linkedin or e mail me at evan@celebexperts.com
Sizes: Size Guide (below)
SMALL – UK 6-8 | Bust 87cm | Cup 32-34
MEDIUM – UK 10-12 | Bust 91cm | Cup 36
LARGE – UK 14 + | Bust 95cm | Cup 38 +
Size Guide (bottom) –
SMALL – UK 6-8 | Hip 91cm
MEDIUM – UK 10-12 | Hip 95cm
LARGE – UK 14 + | Hip 99cm