Celebrities Add Dimension to Small Business Marketing Strategies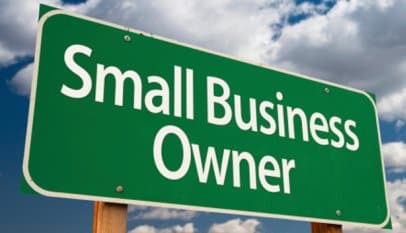 Every day my inbox is filled with questions from small businesses, start-ups, crowdfunded through Inc. 500 companies wondering, pondering the what if's of celebrity marketing as their secret sauce to better ROI. Every industry is full of great products engineered by amazing entrepreneurs searching for the holy grail of small business marketing strategies.
In many ways hiring a celebrity spokesperson has never been more accessible and affordable. In many ways booking a celebrity to be the face of your company or brand has never been more elusive! The marketing tools available to the behemoths of celebrity acquisition such as Coca-Cola, P&G, Nike, Under Armour, Ford and many others have never been more difficult to understand. Polling, analytics, customer surveys, on-line analysis of consumer spending habits, etc. are all tools for the haves, not the have nots, usually.
Small business marketing is about following your gut.
Those serving as the engine of new business development are risk takers at their core. Renegades and mavericks make up this lot of modern day pirates who are fearless in the face of insurmountable odds and being out gunned by boat loads of cash from their Fortune 500 competitors. One of the greatest equalizers for small business is utilizing a celebrity in a very strategic way that creates, as my friend Jeff Meshel always says, "dimension".
Jeff is right! Dimension is something available to any business from micro businesses up to successful start-ups already through their Series A round of funding. Dimension in the context of this article can be defined as having a deft hand and being completely in-tune with your market-place, your consumer and your competition. A celebrity spokesperson gives any entrepreneur a whooping stick if handled correctly. If not, it might cause a fatal, self-inflicted wound to your own business so buyer beware! But to sit on the sidelines and cower in fear will only guarantee the fatality of your dream. Don't be scared.
Successful business titans such as Sarah Blakely, Sir Richard Branson and Steve Jobs are all visionaries, no question about that. But what ties them even closer together in the hallowed Halls of Business Fame is their unwavering ability to look risk in the face and keep moving forward. I have started many businesses and fortunately several have failed. I say fortunately because without the determination to prove to myself that I can build something from nothing, I don't know where I would be today. I have been on both sides of the celebrity spokesperson game from representing talent as an exclusive booking agent to representing small and emerging businesses looking to have a celebrity take them to the promise land.
In the world of celebrity social media shout outs and posts, never before has your favorite athlete, reality TV star, musician or social media phenom been so accessible and so affordable for your small business marketing strategy. If you feel like a celebrity could help you push through that glass ceiling with retailers, e commerce sites, consumers or the potential investors you need desperately, call me, email me, find me. The time is now. If you wait, you just might not get a second chance. Failure is not an option so let's get after this together! Small business is not only the engine of the U.S. economy, it drives the global economy as well! Call me at (919)459-5426 or email me at evan@celebexperts.com to discuss small business marketing opportunities for your business.