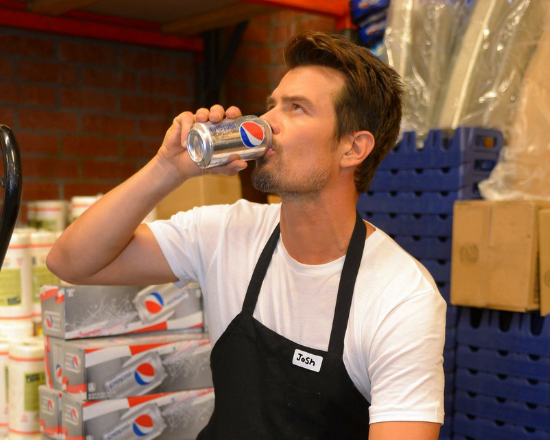 Diet Pepsi And Josh Duhamel Bring Back Fun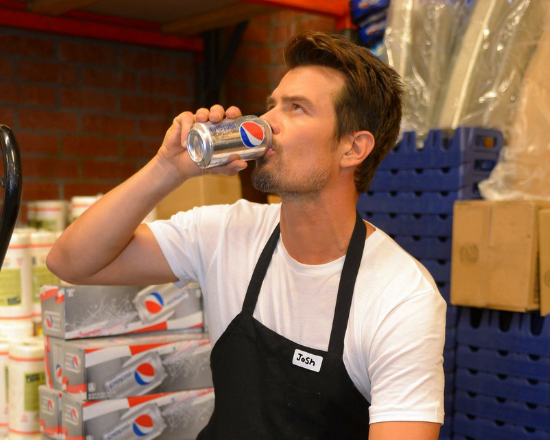 This summer, Diet Pepsi drinkers in Southern California had the enviable opportunity to have as their cash register check out person celebrity and tv/movie star, Josh Duhamel be at the checkout counter asking to share your Diet Pepsi.  Unsuspecting shoppers in the greater Los Angeles ADI in July had a chance to be surprised by Duhamel checking them out.  The video associated is hysterical and it illustrates just what the brand, Diet Pepsi wanted a differentiation from its big brother, Pepsi and also Diet Coke.
The Pepsi brand has a long history of signing celebrities  and athletes.  Pepsi has Beyonce and recently signed MLB All-Star, NY Yankee Robinson Cano.  But this is much newer and fresher execution for the Diet Pepsi brand.    The video capturing fans reactions is truly inspired social media and should draw a lot of views.   Pepsico as a company has the experience and the financial ability to secure any celebrity.  Josh Duhamel with his high profile marriage to Black Eyed Pea's lead singer, Fergie is a great fit.  Women love him and he is believable.  Additionally you see his sense of humor which is always a plus in this world of over managed and under delivered celebrity endorsements!
New video of Hollywood star, Josh Duhamel shocks shoppers in July as retail employee