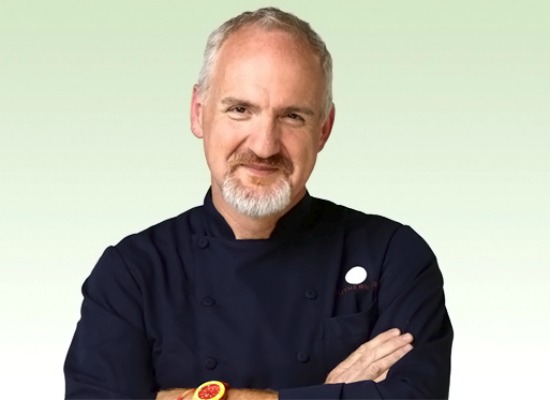 Merck and Chef Art Smith for Diabetics Education

Merck and Celebrity Chef Art Smith "Cook Up A Recipe" for Diabetics!
Celebrity Chef and former personal chef for Oprah, Smith who was also on the hit shows "Top Chef Masters" and "Iron Chef America" the venerable franchise that spawned such superstars in the culinary world as Bobby Flay, Mario Batali, Morimoto, Cat Cora, Michael Symon and others has signed up with pharmaceutical giant to educate millions of diabetics that part of your treatment must be lifestyle modification. As more and more of the pharmaceutical companies look to gain market-share and drain every dollar out of their current roster of drug due to the dwindling pipeline of blockbuster new offerings, Merck has hit a very hot niche in the market-place, Celebrity chefs.
Art Smith is a well-liked, trusted diabetic with a solid story, big personality and the desire to authentically help others with his recipe development that appears to be healthier and focused on the needs of other diabetics. Smith, the proprietor of 5 restaurants including Table Fifty Two in Chicago, NY Times Best-selling author and health advocate used to be over 300 lbs. But with a change in his diet, passion for running and the support of his fan base lost almost 100 lbs. Merck sees Celebrity Chef Art Smith as high impact, low risk – in short the ideal celebrity spokesperson. The program with bring Chef Smith to markets all over the U.S. this Summer and Fall.