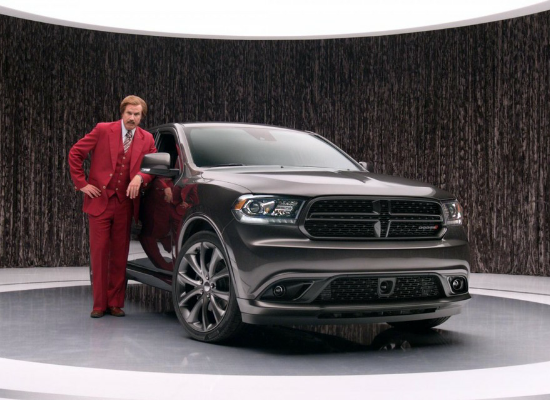 Ron Burgundy and Dodge Durango!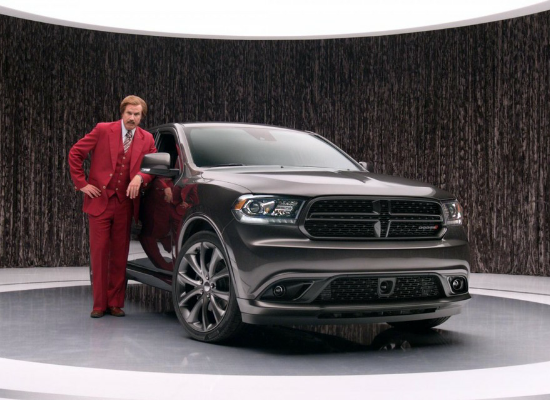 Actor Will Farrell is part of a Massive multi-discipline Launch in his new Celebrity Endorsement!
Can you say Movie integration?  Well, that is exactly what the producers and Paramount Studios are doing with Anchorman 2 and in dramatic fashion.  Several hysterical commercials with actor, Will Farrell reprising his role as iconic anchorman, Ron Burgundy talking about what he loves about his Dodge Durango in this new celebrity endorsement campaign!  In the first commercial seen below, Burgundy waxes on about how "roomy" the glove box is.  Only Burgundy could get away with discussing the last item on your wish list and make it relevant and funny!  The spot developed by Wieden + Kennedy, the famed Nike shop has legs apparently.  Chrysler's top marketing officer, Olivier Francois spoke at a conference and was quoted as saying these current spots "are just the appetizer".