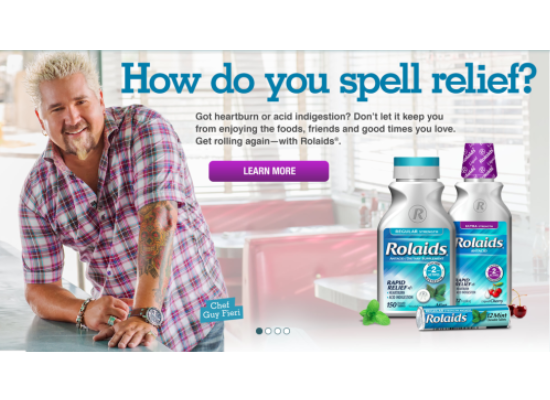 Celebrity Chef Guy Fieri and Rolaids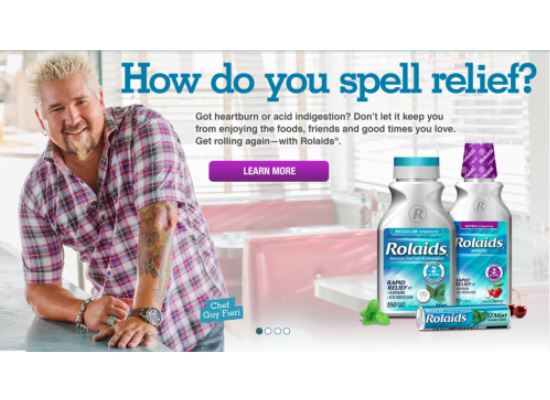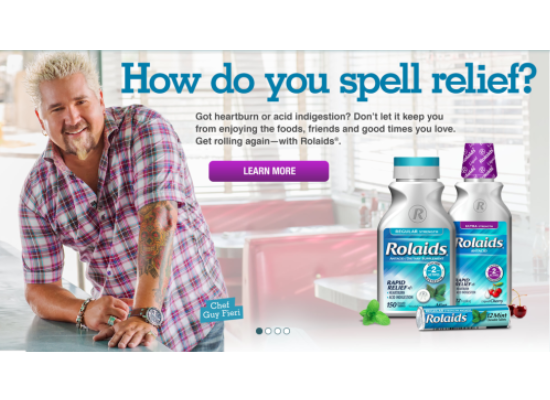 Can Celebrity Chef Guy Fieri Make The Pain Go Away?
Sanofi and Chattem, Inc certainly hope so!  Celebrity Chef Guy Fieri is the newest spokesperson for Rolaids as they re-introduce their heartburn relieving medicine in the United States.    The host of such Food Network classics as Diners, Drive-ins and Dives, Fieri knows a thing or two about having an upset stomach after his moderately successful NY restaurant launch late last year.  Critics panned the menu items as being too fatty and too not exactly upscale enough for NYC.
The national celebrity spokesperson campaign with Celebrity Chef Fieri will include print, television spots, in-store POP and social media activations.   Celebrity chefs have been the apple of the eye of big Pharmaceutical campaigns for many years including Paula Deen, Sandra Lee and Spike Mendelsohn.   Fieri's "in your face" personality, approachable persona and highly watched shows are a great fit for Rolaids and their re-launch across the country.  Guy Fiere appeals to both men and women but particularly to the guy's guy type!  Rolaids has a long history of execution with MLB baseball and many famous pitchers including Hall of Famer Rollie Fingers!