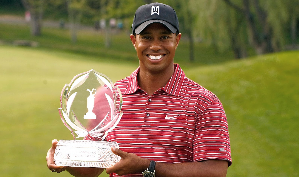 Tiger Woods World's Top Paid Athlete, Again!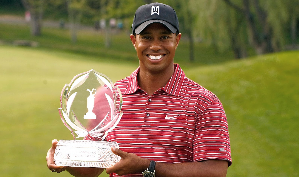 When Forbes creates many of their lists there is a collective yawn.  But when they come out with their list of Highest Paid Athletes in the World, everyone sits up and takes a look!  It's amazing how athletes' performance outside of their chosen sports has become such a hot topic and big business.  These giants of sports battle it out on another field of play, the boardrooms of corporations all over the world.  When you make $60 million plus, you need a global profile, compete on TV and win baby win!
Most of these top 20 on this list don't follow the traditional athlete revenue model which is Celebrity Endorsements and executing a long list of events, personal appearances and speaking engagements that they are hired or booked for on a year to year basis.  The top 10 are some of the biggest icons in sports with 6 of the 10 being Americans and 3 of the 10 being foreign born soccer players.
Top 10 List:
Tiger Woods $77 Million
Roger Federer $71 Million
Kobe Bryant $61 Million
LeBron James $59 million
Drew Brees $51 Million
Aaron Rogers $49 Million
Phil Mickelson $48 Million
David Beckham $47 Million
Christiano Ronaldo $44 Million
Lionel Messi $41 Million
For those of you at home not keeping score that is $548,000,000 in salary and endorsement revenue these ten lads amassed last year by being hired by the Nikes of the world.   The ability for these ten athletes to reach a global audience and penetrate countries such as China, India and the United States creates a windfall that dwarfs their celebrity counter-parts in most industries from music, film and television.   The ability for these athletes to portray iconic stature that draws in a consumer to plunk down their hard earned cash for products and services they have been hired to endorse is really the crux of this equation.  Interestingly enough several of these athletes are not squeaky clean and have had their images and brands tarnished by scandal (Tiger Woods and Kobe Bryant) whereas LeBron James had he own issues when he decided to "Take his talents  (and wallet) to South Beach" and everyone in the world all of the sudden was from Cleveland and hated him for life!   In the end, the consumer can forgive and forget at least until one of these sports superstars plays again their favorite hometown team!