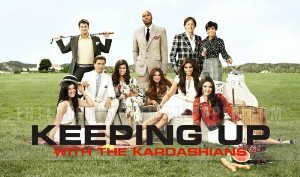 America's Obsession with Celebrity: Where does it go from here?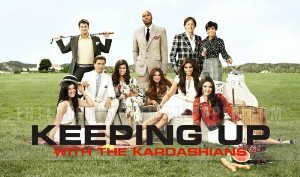 There isn't a supermarket in America that isn't filled at the checkout aisle with magazine after magazine with "celebrities"!  Some of it good.   Some of it bad.  And some of it just off the hook insane!  Now what constitutes a celebrity is up for interpretation! It used to be A-list Movie stars: Humphrey Bogart, Cary Grant, Marlon Brando, John Wayne, Steve McQueen, Tom Cruise, Brad Pitt, Leonardo DiCarprio, the list of stars – real stars – goes on and on.  But the world has changed. No longer are celebrities judged by opening box office numbers or how many weeks on the top-10 list they are. No, today it could be anything from being in a sex tape, your arrest for drug or weapon possession, domestic violence or any one of a million sub-culture examples of how the Apocalypse is upon us!
Truth is real stars now are your neighbor, the baker the candle stick maker or maybe the Alligator wrangler, the extreme outdoorsman, the chef who eats the craziest shit you have ever seen or maybe someone that repossesses your stuff because you are broke.  We are never surprised anymore!  What do you want for your next event?  You want to hire a BBQ Pitmaster?  Done!  What about booking someone from Chasing Cars to show your crowd how to take your humpty dumpty of a car and put it back together and make some cash!  Don't forget the Housewives of every dysfunctional town in America!  We can find you're the perfect Housewife to book or hire for your women's conference.
Now don't forget the two most popular, dissimilar families in the world: The Kardashians and the Robertsons. Yes, it's Beverly Hills chic vs. Monroe, Louisiana back bayou!  Snakes are everywhere!  In the LA version, the snakes are in suits.  In the swamps, they are slithering SOBs.  But the amount of requests to hire Kim, Khloe, Kourtney Kardashian, Kris, Kylie and Kendall Jenner is staggering for a very specific demographic and price point.  And equally staggering are the requests we receive from Willie, Jase, Si, Phil, Kay, Korie and the rest of the Robertson family that get appearance requests from Churches on up to major corporations.  The Robertson family has huge Celebrity endorsement deals with the likes of UnderArmor, Dick's Sporting Goods, Bass Pro Shops, TeleFlora and licensing deals for their cameo apparel that would start to rival Harry Potter!
Celebrity is in the eyes of the beholder!  When it comes to finding the perfect celebrity for your next trade show, cooking demonstration, corporate speaking engagement, PR Campaign, or celebrity spokesperson role, CelebExperts can help! Contact CelebExperts by email consulting@celebexperts.com, by calling 888-215-8229, or click here to fill out our contact form.