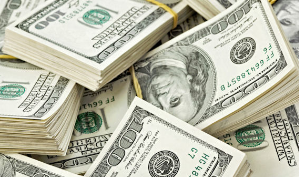 Should Price be the Defining Factor in Hiring a Celebrity?
Shopping for value when hiring a celebrity is always a good idea, just not the only idea!
Let me introduce you to my day…  Every day:
Prospective client/PR Agency: Well Evan, we really like your focus and experience at CelebExperts.  My only concern is, can we afford the celebrity you help us secure?
Me: Good question.  But is the fee all that matters?
PC/PRA:  Evan, does the sun come up every day?  Yes, fee is all that matters to my client you know them.
Me:  Oh boy…
PC/PRA: Pardon me.  You cut out.
Me:  No, No.  I was just sneezing.  Look, here is the reality.  If we get you the best Celebrity and we extend your client's insufficient budget won't the ROI in PR alone be worthy of the incremental spend?
PC/PRA:  Evan, absolutely.  But who is going to tell the client their anemic budget and delusions are not right?  Not me.  I am up to my eyeballs in time invested with this client and I am not going to lose them over this.  What do I do?
Here is where I go into Dr. Phil mode and start dealing with issues far beyond dollars and cents.  It is imperative that I get across firmly and candidly the realities of buying Celebrities whether it is for a speaking engagement, personal appearance, PR campaign, celebrity endorsement, licensing deal or anything else that you can plug a famous person in to.  The client always wants things cheap, neat and timely.  That is the mantra of the client.  This will never change.  And truthfully, it shouldn't.
Buying celebrities based on price is never a good idea.  It can be a goal and there is always a budget.  But it's like going backwards to go forward.  I'll give you a good example: I worked recently on a pharmaceutical campaign searching for a celebrity that has a specific disease state or a first-hand association to that disease state such as a parent, sibling or spouse.  The client gave me a budget of $100,000 to secure the celebrity including my agency's fees.   On the outset this seemed like a strong campaign, solid budget and a great PR agency to activate and leverage the celebrity PR campaign via an SMT, editors' desk sides, local NYC media and one large morning show in NY such as the Today Show, Fox & Friends, GMA or the Early Show.  Add social media and you have a scalable program with definable ROI, right?  Well, not exactly.
In the world of buying celebrity talent not everything is wrapped up in such a nice, neat package.  When my team of researchers started to delve into our proprietary database in search of celebrities that had an association to this disease, only Level A stars appeared.  Level A as in $500,000 – $3 million.  So I challenged them to start reaching out to agencies, managers and lawyers we work with who have celebrity clients to check if any had an association, conflicts and if they would be interested.
We came up with four (4) which for this really non-mainstream disease was a great job by the CelebExperts' research staff.  As I reached out to each celebrity's management team to share the overview of the program, it was becoming very clear to me a few things:
Each of the 4 celebrities had a direct connection to the disease.
Each of the 4 celebrities had a lot going on in their careers, i.e. they were very relevant and they would be very bookable by the PR agency.
Each of the 4 celebrities would be WAY more than the $100,000 gross budget which was allocated.
So you see, there is a problem!  A big one.  Truth is we could spend another 6 months searching and maybe come up with one or 2 more celebrities associated with this disease but the campaign doesn't have that kind of time.  So we have two options and candidly, I need to execute both!
Option #1: Grind the talent management down on fee!
Option #2: Work with the PR agency to create an evaluation of the media ROI the client could expect on each of the celebrities.
In my business of celebrity talent consulting and acquisition, many times you have to make the square peg fit in the round hole!  In the end, the client decided on value over fee.  They expanded their budget about 8 percent and we struck a deal.  Both parties weren't thrilled at the "deal", but we got the client who they wanted.  The celebrity was now part of a national program associating them with a positive message.  In the end, everyone won!
I would say that we are the 80/20 rule.  80% of the time we are on or below budget.  20% of the time, the celebrity talent which the client wants to hire as their spokesperson, media personality, motivational speaker, etc., are outside of their budget.  This is when my staff and I are clearly at our best!  Hiring a celebrity isn't hard.  But finding the perfect celebrity is!
When it comes to finding the perfect celebrity for your next corporate event, PR Campaign, SMT, or celebrity spokesperson role, CelebExperts can help! Contact CelebExperts by email consulting@celebexperts.com, by calling 888-215-8229, or click here to fill out our contact form.