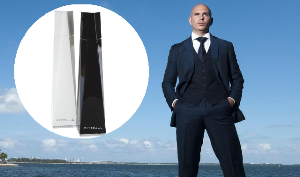 Pitbull's New Fragrance Product Launch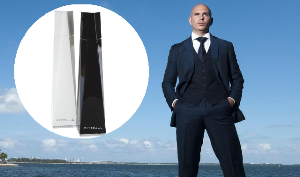 There'll be more than champagne and resolutions in the air this New Year's Eve as world-renowned music artist Pitbull will debut his new fragrance line at his NYE concert in Miami on December 31st. The fragrances, simply dubbed Pitbull Man and Pitbull Woman, are the music icon's first attempt in the smell-good industry and feature tall, sleek bottles modeled after skyscrapers from around the world. Pitbull partnered with Givaudan, the global leader in the fragrance industry, to develop the scents. The product launch will not officially occur until New Year's Eve, but pre-ordering will be available exclusively on Amazon.com's new beauty channel starting December 1st. Pitbull's international fame has taken him to many places around the world and his fragrance line hopes to capture the spirit of each city coming to life.
Celebrity endorsements and branding can extend to some pretty obscure lengths when creating market buzz for a product, such as Nelly's infamous energy drink "Pimp Juice," or Carlos Santana's line of women's footwear. However, countless celebrities have introduced their own fragrances and the reason is simple: it sells. In an industry worth close to $5.2 billion, celebrities account for over 20% of fragrance sales each year. Jay-Z will soon release his new cologne for men; his superstar wife Beyoncé's Heat fragrance line for women has generated over $400 million in global sales and is the best-selling celebrity fragrance brand worldwide. Just like Beyoncé, Pitbull's fame, not only in the US but internationally, gives his new fragrance line the ability to be a hit worldwide, reaching many different consumers including his over 15 million Twitter followers.
In this current age where free music is too easily attainable, the self-proclaimed Mr. Worldwide is entering into a market that can provide solid revenue outside of traditional sources like tours and album sales. It should come as no surprise to continue to see and smell the scents of many celebrities trying to capitalize on their popularity through different successful channels like a fragrance line.