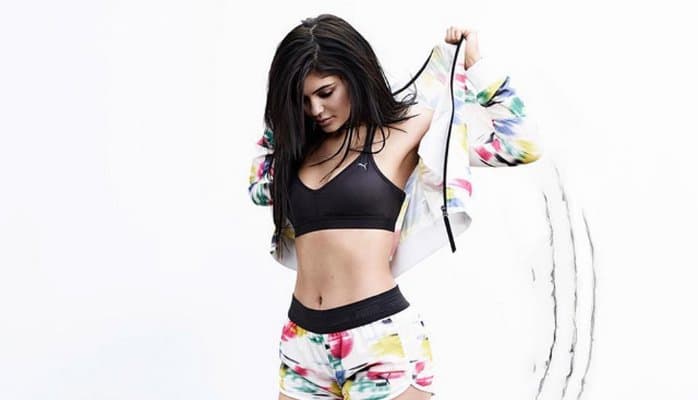 The Footwear and Apparel Wars Just Opened Up on a New Front!
If you had to pick one company that was resurrecting their brand from the sea of mediocrity to being a player in the game, who would that be? The footwear and active apparel industry is as hotly contested as the beverage or auto industry. You have mega iconic brands such as Nike, Under Armour, Ford and Chevy. You have the goliaths of the world as well. The Tesla's and Puma.   That's right Puma! The German footwear and apparel company has long rode the coat tails of Olympic icon Usain Bolt to deliver its global message. Bolt has clearly been magical for the brand. But like most athletes there is a beginning, middle and an end to their performance at a world-class level. For most experts, Rio 2016 will be Bolt's last Olympic games. Even in victory, it would be hard to grow his popularity and/or fame.
So Puma which has very effectively utilized Bolt as a global spokesperson moved next to pop sensation with a huge social media following, Rihanna. The singer, entertainer, mega influencer was a huge pick-up for Puma as they began to develop and launch new footwear and apparel marketing schemes into its portfolio and move away from being seen as just a male athlete inspired brand. Signing Rihanna was an epic shift for the company that traditionally never focused on the women's market. But Rihanna was not just hired as a spokesperson, she was given the title of Creative Director. As part of her role, she was going to assist making the gigantic shift in Puma's DNA. No easy task, Rihanna has help Puma create products that women find inspiring and have significantly moved the needle for the German based company. There is no question that Puma is now a player. Go into any sporting goods store and Puma has a presence far bigger than they did 2 years ago. Puma is in stores they have never been in before. Rihanna has opened a sales silo in a market that is exploding, athleisure wear. The LuLulemons of the world have significant market-share and retailer penetration but in the current retail environment, companies are quickly moving out slow sellers for hot products to serve the ever changing tastes of millennials who are driving the trends and purchasing decisions in this category!
If Rihanna wasn't enough to help launch Puma, what about the March 2016 signing of Kylie Jenner? Now that is a tag team no competitor wants to face! The 2 premiere faces for young, active women in the world with over 100 million followers on social media! Puma can leverage traditional and non-tradition marketing and media executions with Rihanna and Kylie that no other company not even Nike and Under Armour can touch. The hiring of Kylie to augment the momentum created by Rihanna's creative infusion was absolute brand genius!
Whether you are a small brand trying to emerge from the clutter or a major brand trying to make its products relevant again, studying what Puma has done can only be an exercise worthy of undertaking. While other brands with equal or better sales numbers complained about the awful retail environment and how cluttered the market is, Puma took out it's checkbook and made some financial investments that will have been fruitful immediately. In fact, the first product Kylie Jenner is endorsing, the Fierce Shoe has reportedly been sold old. For a brand like Puma that probably has never experienced a sell-out of an initial product offering, this changes the paradigm for them in ways that the industry and consumer will feel for years.
Celebrity endorsements work, if and when a company understands its market, consumer and brand identification. If Asics or New Balance signed Rihanna or Kylie Jenner based on the brand profile of these amazing companies, the consumer would not have converged on the products in a similar manner. Puma has always been thought of as European sheik. Now it is known as a globally iconic brand that speaks to cool, hip and fun.
For a free consultation and more information on finding the right celebrity or social media influencer, contact us today at evan@celebexperts.com or call (919)459-5426.