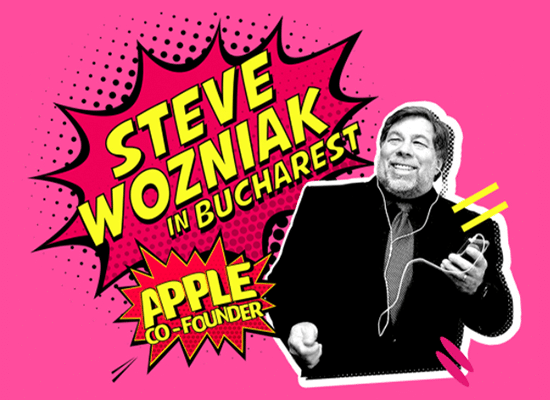 Book Top Keynote Speakers: CelebExperts' Recent Events With Today's Best Keynote Speakers
Are you looking to book top keynote speakers for upcoming events?
You've come to the right place! Over the last year, CelebExperts has had the privilege of working with some absolutely phenomenal clients to book top keynote speakers for their events. We are a multi-faceted agency that focuses on several different areas of expertise:
Booking Celebrity Speakers for Events
Consulting Companies Big and Small on How to Use The Power of Celebrity to Market Brands & Products
Securing Celebrity Spokespeople for Traditional & Digital Marketing Campaigns
Building Social Media Influencer Marketing Initiatives with Big ROI
The trick to all of this is to match your company or organization with the right celebrity for success. Easier said than done! If we told you the amount of marketing and event dollars that are wasted each year on the wrong celebrity speaker or social media influencer, you'd be sick! That's why we want to work with YOU to create memorable events and marketing campaigns while saving you time and money in the execution.
Let's recap some of the recent speaking engagements we have booked for our clients.
Each client is different. So are their needs. We assist our clients by connecting the many dots to book top keynote speakers that resonate with each unique audience. Maybe you need a speaker from outside your industry who can provide a new perspective. Perhaps you are looking for an industry titan who ties directly into your business. Still others are looking for a motivational speaker with an unforgettable story to inspire. The CelebExperts team will match your goals and messaging to the perfect speaker that fits the criteria of your event. Below are some of our recent events and the challenges we have tackled for our clients:
Negotiating Fees & Booking Top Keynote Speakers
Last fall, the International Advertising Association (IAA Global) was in the market to book top keynote speakers who could speak to their theme of "Creativity For Better". They wanted to find a speaker who could discuss the creative process and their drive to create a better world through innovation. CelebExperts was able to secure none other than Steve Wozniak, one of the most prolific innovators of the century. IAA Global could not meet Mr. Wozniak's desired fee, so CelebExperts set out to find a mutually beneficial solution to get Mr. Wozniak to Bucharest to headline the event. Read more about this great event and how CelebExperts secured one of the top keynote speakers on the circuit at a reduced fee, creating the most memorable event in the organization's history in our case study HERE.
Simplifying the Speaker Search Process & Combating Declined Firm Offers
In the spring of 2018, CelebExperts teamed up with Desjardins Innovation Lab to secure a keynote speaker for their entrepreneurial conference this fall. They had fashioned their event around one entrepreneurial speaker in particular, but upon submitting a firm offer, the speaker declined. CelebExperts and Desjardins regrouped, and submitted a firm offer to a second worthy keynote speaker. Declined again! That's when it gets tough. When you feel like you're running out of options and the clock is ticking to secure a keynote speaker. Having a resource like CelebExperts in your corner helps you relieve stress, work through setbacks, and find solutions quickly to maximize the impact and scalability of your event. Read more about how we worked through the declined firm offers to secure the best possible keynote speaker for Desjardins in our case study HERE.
Executing Events with Multiple Speakers
In May of 2018, CelebExperts assisted media conglomerate Thomson Reuters in hosting their annual client conference. They had a vision to create 3 separate dinners for their attendees featuring 3 different celebrity chefs. If you've ever hosted a speaker event before, you know the legwork it takes to smooth out the travel, logistics and run of show for the speaker. Now multiply that process by 3 celebrity chefs. Your team is going to have a plate full of responsibilities to execute flawlessly. Check out our case study on executing live cooking demonstrations with 3 heralded celebrity chefs from menu creation to event execution for Thomson Reuters Client Dinners HERE.
In addition to these great events above, CelebExperts continues to set the standard for immaculate event execution with celebrity speakers. We work on behalf of our clients, not the speakers. We take the time to understand what makes your business tick, your goals for the future, and how your keynote speaker will push you forward in those regards. Ultimately, it is our goal is to secure the best keynote speaker for your specific event at the lowest fee. Simple as that!
If you would like to book top keynote speakers for your event, contact us today at consulting@celebexperts.com.