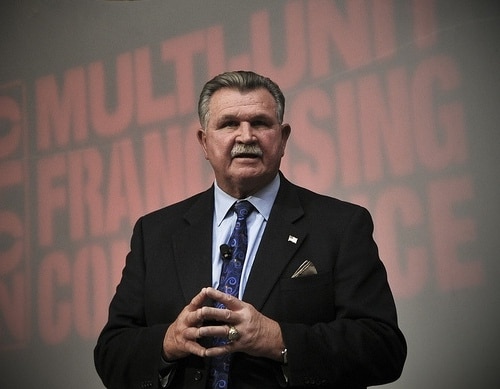 CelebExperts' Poll Determines The Most Respected Coaches In Sports Today
A poll held throughout the month of April helps CelebExperts determine the most respected coaching personalities in professional sports and the college ranks.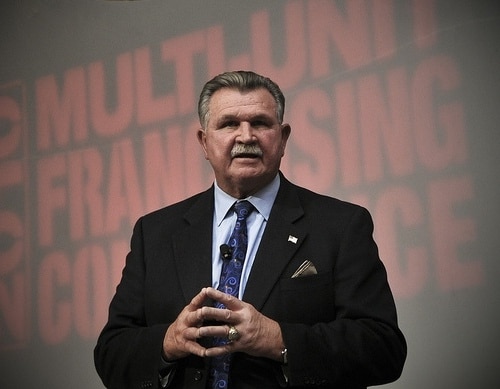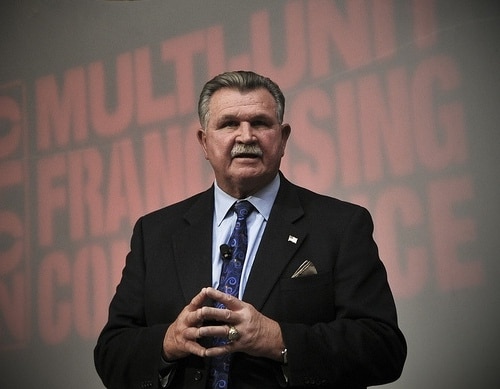 A proprietary poll conducted by CelebExperts, a foremost corporate consulting and talent booking agency, revealed today's most respected and admired coaches in the world of sports. The names of these iconic personalities are synonymous with success and fans understand the magnitude of their impressive career achievements.
Coaches earn the respect of fans not only through success on the playing field but also in the way in which they lead their respective programs and teams. These leaders possess a unique ability to motivate and inspire others to do great things. Below is a list of the Top 10 Most Respected Coaches in sports today:
1.    Mike Ditka: He's a winner. He's a legend. He's larger than life. Coach Ditka is cut from a different cloth and that's what makes him so mesmerizing. When he talks, people listen. Iron Mike has earned the highest respect he deserves as an influential voice in the sports community.
2.    Gregg Popovich: His San Antonio Spurs operate like a well-oiled, unstoppable machine. Coach Gregg Popovich has created a team culture in San Antonio that breeds success. His players love him and the fans can't get enough of his mysteriously jovial persona on and off the court.
3.    Mike Krzyzewski: 1,000 career wins and a 5th National Championship this year were two more historic notches on the belt of one of the greatest basketball coaches of all time. His foray into the pro ranks with the U.S. Olympic team has further proven his ability to motivate even the biggest of egos.
4.    Joe Torre: The Yankees ruled the world of sports in the 90's thanks to their fearless skipper Joe Torre. He wasn't afraid to make big decisions for the organization or take the blame for his team's missteps. Sports fans may hate the Yankees, but they respect the man who helped make the organization the storied franchise it is today.
5.    Geno Auriemma: This future Hall of Fame coach has officially thrown the record book out the window. His unprecedented 10th National Championship title along with the rest of his record-setting accomplishments serve as a new benchmark for success in the college game.
6.    Tony Dungy: What makes Super Bowl winning coach Tony Dungy so admirable? There are a limited few celebrity personalities one could meet who are as genuine and kind as Tony Dungy. Outside of football he has been able to help others better themselves as a person and a leader in their profession through his riveting book series.
7.    Nick Saban: The Crimson Tide are perennial picks to win the National Championship thanks to the arrival of Nick Saban in 2007. Since then he has risen to a new level of coaching superstardom, winning 4 National Championships to date.
8.    John Calipari: A legitimate shot at perfection this season for the Kentucky Wildcats is a true testament to the coaching prowess of John Calipari. His philosophy may differ from other coaches but his repeat success in recent years begs the question: What's his secret?
9.    Jurgen Klinsmann: Soccer fever has proven to be quite the formidable disease. Klinsmann has been a well-respected member of the coaching community since leading the U.S. National Team to a spirited run at the 2014 FIFA World Cup. His international appeal has only proven to bolster his allure as a global influencer.
10.    Lou Holtz: Lovable Lou Holtz knows football. He has developed a dedicated fan base over the years as a successful coach and sports commentator. Lou is recognized as a well-respected voice in the football community.
About CelebExperts
CelebExperts is a leading consulting firm dedicated to demystifying the celebrity acquisition process and finding creative solutions to effectively market your brand leveraging the power of a celebrity. For more information on how your brand could utilize a celebrity talent as a spokesperson or for any upcoming marketing campaigns please contact our team at consulting@celebexperts.com or give us a call at (919)459-5426.