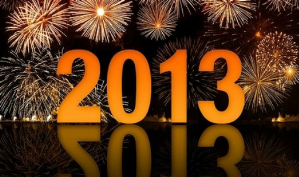 CelebExperts Wraps Up a Successful 2013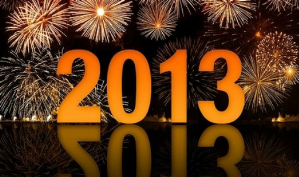 WOW!  What a year.  Going into 2013 I could have never guessed in a down economy how successful CelebExperts would become in just over a year.  I am always reminded of how I started my first business with a tax-refund check and the arrogance and/or misguided self-worth that I could make something out of nothing.  I didn't do it alone and for everyone that had a direct and in-direct contribution, thank you!  My vision was and will always be to work harder, be smarter and out-perform the client's expectations.  It's not easy working for me because I hold my employees to the same standard of excellence I hold myself to.  But in turn, they make me better by pushing me as I watch them labor day after day making sure our client's needs are met.
I traveled the world again this year.  I was in Istanbul, which is a magical city, Frankfurt, London, and all over the United States; in big cities and small with clients that mirror the cities in which they are located.  What a year.  Becoming the Agency of Record for Microsoft associated with their Food + Drink app changed the way we are viewed forever.  This project, amongst many, was a challenge to the core and my team stepped up to that challenge and knocked it out of the park!  The industry website engadget.com agreed and said:
Bing Food & Drink

Now this is pretty cool. As the name suggests, Food & Drink is an app where, among other things, you can find recipes. What makes it noteworthy, though, is that Microsoft added a hands-free mode, allowing you to flip pages in a recipe without touching the screen. Just wave your hand in front of the webcam, and the app will move on to the next page, sparing you from having to touch the screen with your greasy, sauce-covered fingers. And because all you need is a camera, it should work on all sorts of legacy devices, even those without any sort of fancy gesture-control technology baked in.

As for those "other things" we alluded to, you can use the app to plan meals, create shopping lists and learn new skills, like sharpening knives.
Our team worked on a project for Smart Car for their sponsorship of the Association of Volleyball Professionals (AVP) Tour event in Huntington Beach.  CelebExperts negotiated on behalf of Smart Car to be the title sponsor for the tour championship event.  Forbes magazine reported on the deal and I was quoted in the article about the Tour and Smart Car: http://www.forbes.com/sites/darrenheitner/2013/10/16/the-business-of-professional-beach-volleyball-shows-promise-as-final-event-of-2013-approaches/.  We are bullish on this relationship and see huge potential for Mercedes to expand its involvement with the AVP and Smart Car which they distribute in the United States.
CelebExperts provided critical research and celebrity acquisition skills on several pharmaceutical campaigns including one for Meningitis and another for EpiPen.  Both programs gave CelebExperts and its staff an opportunity to execute an in-depth research campaign for celebrities with specific health conditions and their interest and willingness to be involved in extensive public awareness, PR and SMT activities.  Our ability to assist in a campaign that could save lives and help millions of Americans is both rewarding and satisfying to both me and my staff of experts.
In another leap of good luck, CelebExperts was featured in a story in Forbes about small business hiring or booking celebrities as spokespeople, tradeshow appearances, PR campaigns, social media and many other executions.  The article has received a lot of attention and I am very thankful the editors feel confident that speaking with us will provide their readers from all over the world insight that they might not get anywhere else. Click here to read the full story.
CelebExperts was instrumental in the celebrity Hall of Famer baseball player and sports icon Cal Ripken Jr. signing a multi-year deal with Transitions Lenses.  This was an incredible opportunity for Cal to show his fans and their children a path to having their vision restored.  Cal's appearances and commercials have been incredibly well received and the company continues to hold out this program as an amazing success in 2013. Click here to read more about the deal.
So, overall 2013 was an incredible building year for the team at CelebExperts.  We appreciate all the hard work from our partners, celebrity talent agents, PR experts and organizations that believed in us and continue to engage us with new and exciting opportunities.  Lastly, I want to thank my terrific staff of experts in their jobs and also dealing with me:  Keith, Kelsey, Raegan, Raymond and Steven.  You are the reason we exist.  Thanks for all that you do!
Happy Holidays and we look forward to an incredible 2014!
Evan Morgenstein
President & CEO