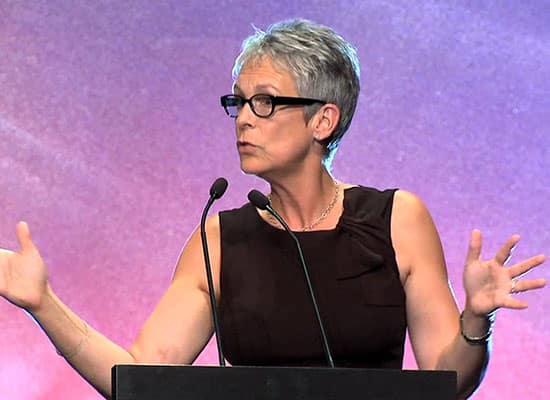 How Much Does A Celebrity Speaker Really Cost?
CelebExperts Breaks Down the Cost of A Celebrity Speaker
This is the #1 question that I get everyday from prospective clients that reach out to my company CelebExperts from all over the world. "How much" is the rallying cry of the uninformed. And I have built a business on answering just that question. When it comes to the Celebrity speaker genre, it is completely commoditized at this point.
What does that mean exactly? Well, unlike buying a page of advertising for People Magazine where there is a "rate card", when it comes to buying Celebrities it isn't always something that can be answered with a definitive fee. Here is a good example of just how commoditized this market is. Let's say you're executing a Women's conference for Entrepreneurs. You want Momanger and TV Star, Kris Jenner to attend your event. Here is the determination of cost:
What all will Kris do for you on-site? Keynote? Dinner? Meet and Greet? Book signing? etc. How long will she be there as "Kris Jenner" performing services?
Where is the event? Domestic or Intl?
How will the event utilize her picture, image and likeness? Is this a consumer facing event or industry only conference?
Will Kris be required to utilize any of her social media to promote her attendance at the event?
Do you record your events? Will it be shown to others in different locations and does the event organizer want rights to utilize the content after the event for employees that weren't in attendance, etc.?
With so many factors, how do you get down to brass tax?
As you can see there are many factors that go into the answer of "How much is Kris Jenner"? The range could be substantial in this specific example. Potentially as much as a $20,000 increase or more of the base payment if the answer was yes, "we want all of these benefits". Don't forget that you will also have to buy the books from the publisher for Kris to sign, pay for transportation for several, etc.
Hopefully, this provides you a reasonable understanding of how the process works. At CelebExperts, we take our customers requests very literally so we can provide the best results and ROI when it comes to booking or hiring a Celebrity Speaker for any type of conference, corporate event, sales meeting, University speech, special group meeting, etc. We have booked the likes of Sir Richard Branson, Kris Jenner, Hilary Swank, Jack Welch, Tony Dungy, Cal Ripken, Magic Johnson, Wolfgang Puck, Mario Batali, and many other Celebrities across all genres or categories.