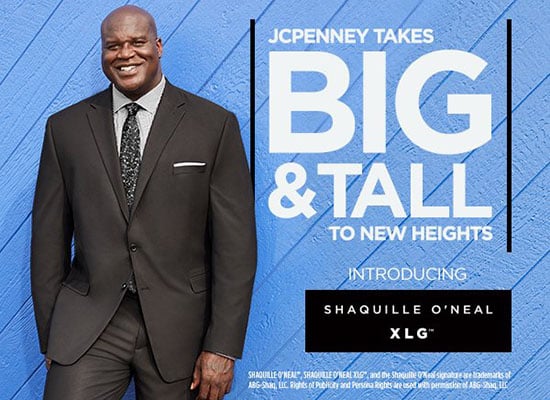 Fall Brings Sports Endorsements To The Forefront!
Not only are the leaves changing colors slowly, but sports are at a pinnacle. NBA and NHL are starting their long journey for a new season. College football is starting to shape up. Women and men's college basketball is in the air. In addition, the MLB is hurtling to the finish line, NASCAR is in playoff mode, golf season is done, tennis is essentially over and the MLS well, I am not sure but I assume they are getting to where ever they are going.
What does this all mean? It means Rob Gronkowski is selling Tide, Steph Curry is pushing UA's new line, and Aaron Rodgers' insurance commercials are everywhere. Serena Williams is in every other commercial I watch on ESPN. Don't forget about Shaqmania and his 329 endorsements and on and on and on! It's time to leverage all those big sports endorsements paychecks being paid to the talent. And I love it!
Getting the deals done is easy. Getting an ROI that is measurable is the tough part. Sure, you can see visits to websites, increases in traffic to your social media locations, and even an uptick in your sales. But how hard is it to say definitively you have the right celebrity spokesperson? Are they "working" for you and achieving your objectives? When you speak with people in the apparel business they always say, "it's about the product. If you don't have the right product, materials, designs and price points, God himself could be your spokesperson and you won't sell a thing."
My point is, you need to have a great team and true vision to make sure you hire the right celebrity sports spokesperson. If you are guessing, you have already lost. We spend days on end analyzing sports stars, celebrities, social media influencers, etc. for our corporate clients that call us about booking a celebrity spokesperson.  It is so incredibly important to know what you are looking for because athletes are not all created equal.
As an example, using Shaquille O'Neal as a prime example. His current competitor for the title as the most marketable big man in the NBA may be Joel Embiid of the Philadelphia 76ers. Comparatively, Joel is a monster on the court and likeable off the court. But that is where the comparison ends. Shaq is a marketing machine! He has Olympic Gold, NBA Championship trophies, MVPs, All-star game appearances and a boat load of TV work, so he is smooth as silk on camera. Don't worry, Joel your time is coming.
So that is the point. Don't just go by what the industry is saying because most insiders will tell you Joel is the next big thing in the NBA. But that is only buying a celebrity spokesperson on potential. Another example may be NFL and NY Jets QB Sam Darnold vs. Tom Brady. Sure Sam is in a bigger media market. Yes, he is supposed to be the Jet's salvation. But lets be honest, Tom Brady is the NFL's Mr. Wonderful. Drafted low, replaced a veteran QB, and finally, won a Super Bowl his 1st season!
When a company is looking to hire a sports star or legend for sports endorsements, they really need to make sure they:
A. Know the character of the athlete
B. Are sure they speak to the market directly
C. Are sure the spokesperson can handle the pressure that comes with being your global spokesperson
Have they been put to any sort of "stress test"? Remember, most athletes are doing what 99.9% of the time? Trying to be the best at their position. Well that takes hours a day of physical and mental preparation. Additionally, their job requires uninterrupted focus and desire all centered around winning an individual or team award. To be that singularly focused, adding in appearance days, travel, production days, shoot days, etc. isn't what most athletes are used to and many times will cause them to freak out! I have seen it many times with sports endorsements (and handled it 100% of the time as well).
This is one of the reasons so many brands have also incrementally asked us about influencer marketing and hiring a social media influencer as a way to augment a campaign with people who can focus 100% of their time on trying to assist brands achieve their desired ROI and work as building a social influencer community with the sports star that has been hired as the corporate celebrity spokesperson.
To find out more about hiring sports stars and influencers for sports endorsements, contact us today! CelebExperts is a leading consulting firm dedicated to demystifying the celebrity acquisition process and finding creative solutions to effectively market your brand leveraging the power of a celebrity. For more information on how your brand could utilize celebrity talent as a spokesperson for upcoming sports endorsements or marketing campaigns, please contact our team at consulting@celebexperts.com or give us a call at (919) 332-0584.