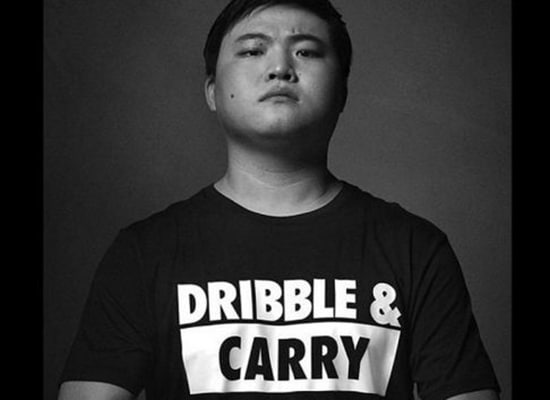 Today's Top Sports Stars Are Changing the Way Brands Command Influence and Corner the Marketplace to Win Business
CelebExperts explains why this Fall's top ad campaigns using sports stars will change the future of sports endorsements forever.
With the NBA, NFL, and college football in full swing, the Fall is the perfect time for industry-leading brands and up-and-coming companies to utilize today's top athletes to grab the attention of their target consumers. This month, CelebExperts has evaluated the fall advertising landscape to uncover the top ad campaigns featuring celebrity spokespeople. Hiring sports stars as celebrity spokespeople is nothing new, but Fall 2018's latest top ad campaigns will change the game forever!
There was an overwhelming amount of sports stars being utilized this Fall and for different reasons other than the simple fact that sports stars are highly marketable role models with the ability to influence a large demographic of consumers worldwide. This Fall's top ad campaigns saw companies such as Nike blitz the Esports marketplace and Under Armour challenge Nike for NBA player endorsement influence. New Balance is redefining the way sports endorsement deals are structured with their latest player endorsements. Corona called in a professional to quarterback their football-centered marketing campaign while Dude Wipes saw a marketing opportunity they couldn't resist.
Below are the top ad campaigns of the 2018 Fall season:
Jian "Uzi" Zihao & Nike: Nike has been a hot topic in the news for their latest groundbreaking ads rolled out over the past few months. Now the brand has attacked a virtually untapped consumer resource in Esports with plans to include popular gamer Jian Zihao in their upcoming TV campaign. Nike's latest play is proof that Esports has become a viable space for non-endemic brands to align with global gaming influencers to grow their brand audience and generate new sales opportunities. In 2016, the televised League of Legends tournament drew 36 million viewers which was 5 million more than the NBA Finals. There's also been speculation that some Esports games could be included in the 2024 Olympics. Now that Nike has bought in, we predict Esports will become a huge avenue for brands in a variety of different industries to connect with global consumers.
Joel Embiid, Mo Bamba & Under Armour: In recent years, UA has invested major marketing dollars into the signing of influential athletes including Stephen Curry, Bryce Harper, Jordan Spieth, Cam Newton and even trailblazing ballerina Misty Copeland. UA recently announced they had inked deals with two of the NBA's biggest new talents in Joel Embiid and Mo Bamba. These signings go beyond the court and will tie in charity initiatives in Joel's home country of Cameroon and Bamba's hometown of Harlem. UA has banked on the marketability of their sponsored athletes' outgoing and engaging personalities to create a global brand that goes way beyond sports. The brand has not so quietly infiltrated core U.S. sport markets to become not only a household name, but a go-to industry leader of sports apparel for consumers.
Darius Bazley & New Balance: Darius Bazley is a top NBA prospect who decided to forgo his scholarship at Syracuse and not participate in the G-League to focus solely on training for the 2019 NBA Draft. New Balance saw an opportunity, and took it. They have signed Darius as an intern as part of a structured endorsement deal that will pay him $1 million for his internship and could lead to a $14 million payout if he meets all his performance incentives in the NBA next season. You read that right. One of the top prospects in the 2019 NBA Draft is a million-dollar intern. New Balance has effectively turned the model of sports endorsements on its head to find a new creative way to lock in today's top sports talent. This is the type of out-of-the-box thinking that will give New Balance a competitive edge when trying to fight for real estate against the aforementioned powerhouses of the sports marketplace.
Tony Romo & Corona: Tony Romo has transitioned quite nicely from quarterback to lead NFL color commentator for CBS and prominent celebrity spokesperson in the last 2 years. Tony is now behind the desk of Corona's latest ongoing "Game Day Hotline" ad campaign on TV and social media. Football fans can call the hotline and get Tony's thoughts on this football season and enter to win special prizes. Given Tony's lovable nature and general likability, this is a great move for Corona in finding a celebrity spokesperson that resonates with a large audience of consumers. Not only that, the Game Day Hotline concept is an intriguing way for them to attract new consumers and position Corona as a hip, cool brand.
Isaiah Crowell & Dude Wipes: You may remember Dude Wipes from their appearance on Shark Tank back in 2015 when they secured a partnership with Mark Cuban. In September, NY Jets running back Isaiah Crowell celebrated a touchdown against the Browns in a rather interesting fashion, mimicking using the football as his own personal toilet paper. In just 48 hours, Dude Wipes swooped in and launched Isaiah as their newest brand ambassador on social media. In today's digital age, quick strike agility marketing strategies are imperative to capture consumer attention. Dude Wipes struck while the iron was hot and capitalized on a nationally covered story to include their brand in the ongoing narrative. No doubt Dude Wipes is cleaning up after this lightning fast execution!
"Social media has changed the landscape for sports stars around the world as they build their own brands and monetize their followers," said CelebExperts President & CEO Evan Morgenstein. "Smart money is investing in athletes as celebrity spokespeople."
Celebrity influence is one of the best ways to generate ROI and increase brand awareness heading into 2019. If your brand or organization is interested in learning more about potential celebrity spokesperson opportunities, contact Evan Morgenstein via email at evan@celebexperts.com or call (919) 332-0584.