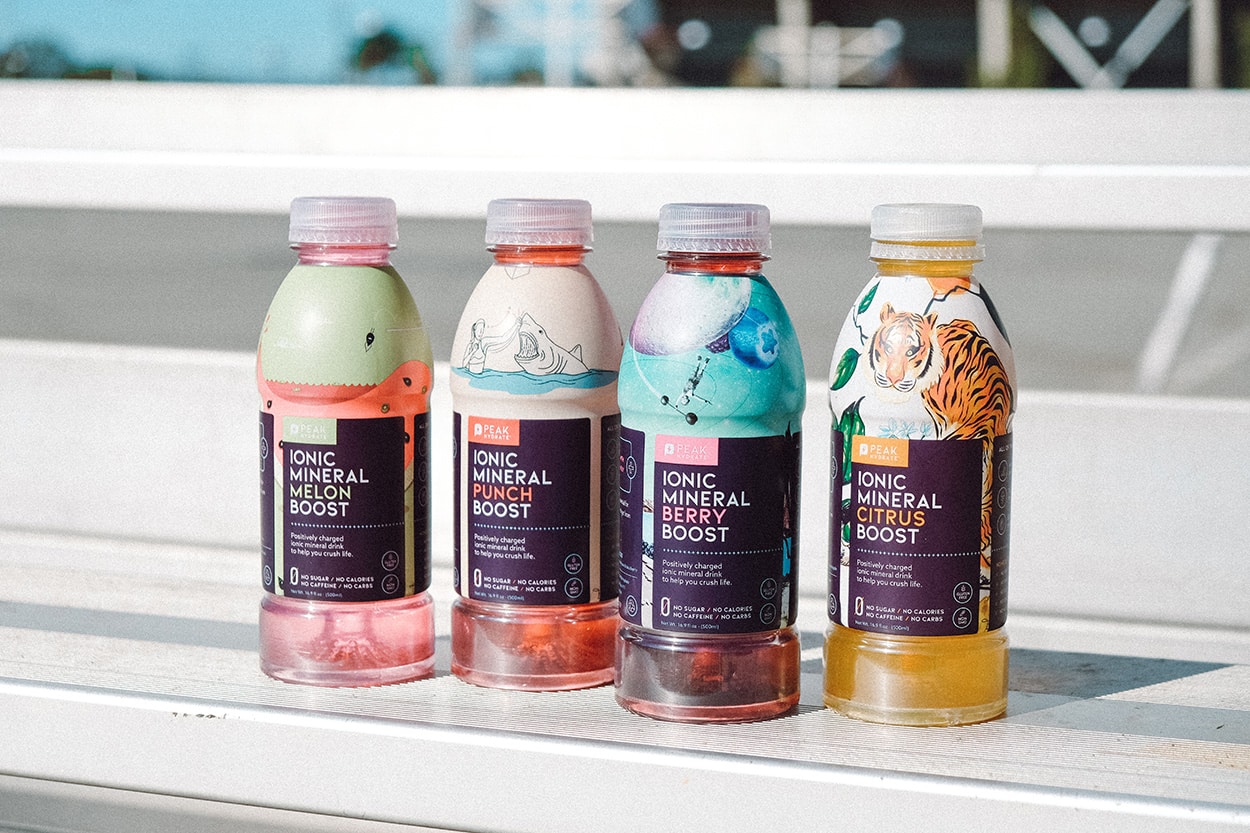 Peak Hydrate Signs On With CelebExperts For Corporate Consulting and Celebrity, Athlete, and Influencer Acquisition
Peak Hydrate is a healthy performance drink with fast-absorbing, body-friendly ionic minerals. Ionic minerals are highly efficient nutrients designed to easily deliver healthy goodness to your cells. These ionic minerals are almost impossible to get from a basic diet. Peak Hydrate has formulated a win-win for your body. The product has nothing fake in it, like so many other products in the market currently. There are no fake sweeteners or unnatural ingredients. Peak Hydrate is sugar free, carb free as well as gluten free. Each bottle of Peak Hydrate helps the body maximize performance, naturally increase the consumer's energy without caffeine, boost mental clarity, and crush life on the daily.
While still an early stage beverage company, Peak Hydrate seeks to explore sports event sponsorships, athlete and influencer endorsements and potentially a unique partnership by onboarding a very select group of celebrity(s) and/or athlete(s) to become early stage investors in the company.
CelebExperts CEO Evan Morgenstein views the relationships as a perfect fit, "When we first started discussing opportunities to work together, it became clear to me that Chris and his team were very similar to my team based on culture, vision and how we operate. Chris has shared Peak Hydrate's short and long-term strategies for being the 'Official Hydration Drink' for athletes training for their most important events, as well as every day fitness warriors trying to change their lives for the positive."
CelebExperts will conduct an exhaustive search to find great sporting events that athletes compete in and Peak Hydrate can be part of their training cycle leading up to and during their competitions. This unique positioning will create an opportunity for them to leverage events, event competitor databases, and training experts to share how to effectively utilize the product to enhance performance and help hydrate the body. The goal is to be the official hydration drink of over 1,000 events that have 2,500-500,000 competitors in the event's database so the company can share the Peak Hydrate way of training with current and former competitors.
In addition, Peak Hydrate is looking to form relationships with hundreds of elite Olympic, professional and sports specific athletes all over the world. These relationships will be instrumental in the company creating incredible content of these athletes' accomplishments in training and their events, but also to convey to the average competitor that Peak Hydrate works for any athlete no matter where they are on the accomplishment spectrum. CelebExperts will start its search for America's top sports competitions and Team Peak Hydrate immediately.
Chris Kruidenier, President of Peak Hydrate shared, "We are excited to take Peak Hydrate to the next level and expand into athlete, influencer and celebrity partnerships. Having an innovative product and working with industry veterans, we are set up for success."
If you have an event, athlete, influencer, or celebrity with high social media engagement that would like to get involved with a cutting-edge sport/health related product, please contact Evan Morgenstein at evan(at)celebexperts.com or call (919) 332-0584.