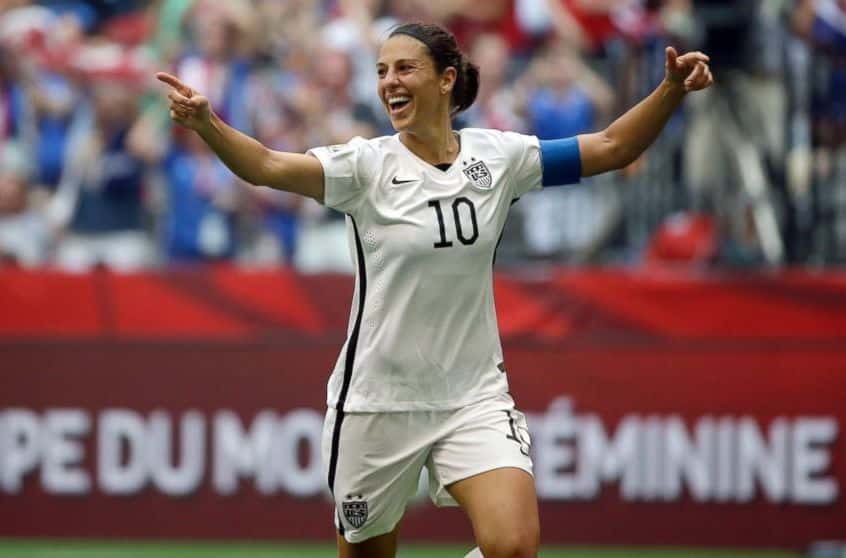 Carli Lloyd Might Just Have Won The Marketing War!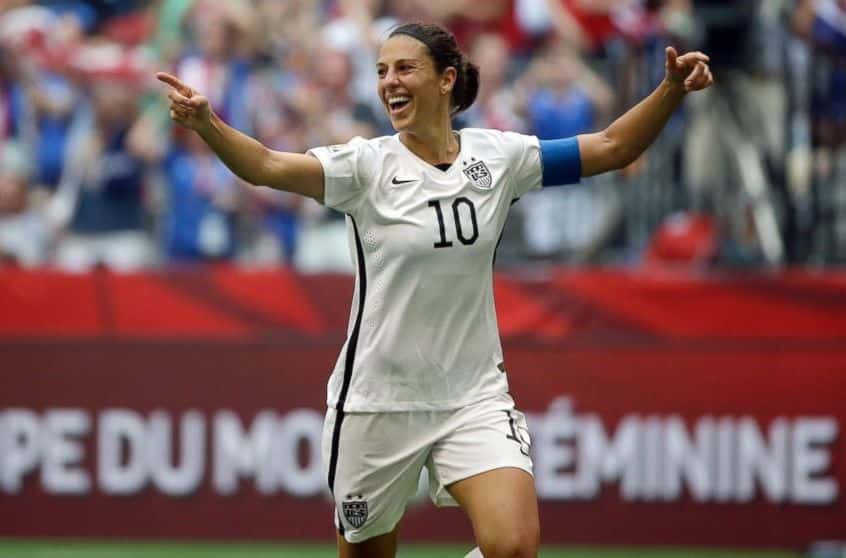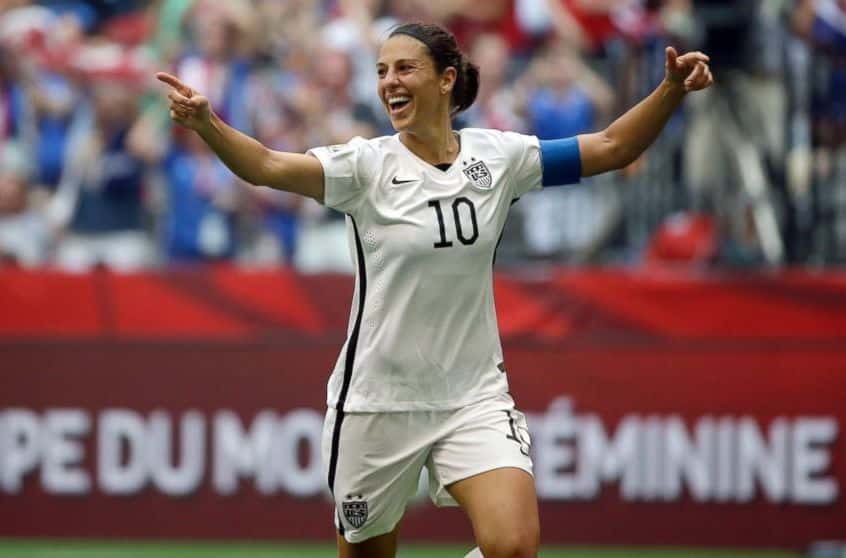 I am quite sure the executives at Wasserman Media Group are just fine with the way the U.S. Women won the 2015 FIFA World Cup in glorious fashion over Japan. Wasserman reps many of the top U.S. women's World Cup players including the face of the sport for years, Alex Morgan.
Wasserman has done an amazing job cultivating a fan base and corporate sponsorships like very few have in the Olympic movement for Morgan. She reps clothing companies, insurance companies and many others. Her face is plastered on TV commercials, billboards and social media.
So to many people's surprise, Carli Lloyd, who has very few deals in comparison (Nike and Visa), just went all in at the World Cup and she will be richly rewarded because she gets the 2 for 1 bonus. 2 for 1 bonus you say, what is that? Well it looks something like this:
* Carli Lloyd dominates the World Cup.
* Carli Lloyd Wins the Golden Ball as the best player.
* Carli Lloyd and the US Women Win the World Cup.
* The Women's World Cup has record TV viewership and social media numbers.
* Rio 2016 is right around the corner!!!!!
And the last point is why this is a 2 for 1. Lloyd is now the hero of this World Cup, and women's soccer will be a big draw in Rio. All the Olympic and non-Olympic ambush marketers will take a look at Lloyd as their potential global spokesperson. One thing I can guarantee you, her agent's phone is lighting up like the Christmas tree in Rockefeller Center today!
Media, sponsors, speakers bureaus, coaches for youth soccer teams, on and on and on and isn't that amazing! Ladies and gentleman, this is what makes big time sports so incredible. It's not like Carli was a nobody 2 weeks ago. She had profile and success. But what happened was that Alex Morgan star and Hope Solo's issues sucked all the oxygen out of the tent. Carli Lloyd just re-infused the O2!
Now lets not forget about Abby Wambach as she is also a player in this but her performance was a bit muted by the lack of playing time and big time success at scoring. She is on the downside of her playing career and earning potential from sponsors.
So as of today, Carli Lloyd just sent a shot across the bow letting marketers know that she is alive, well and open for business! Congratulations Carli. Job well done!