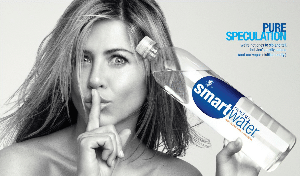 When to Hire a Celebrity Spokesperson?
How do you know when it's time to utilize a Celebrity as your spokesperson?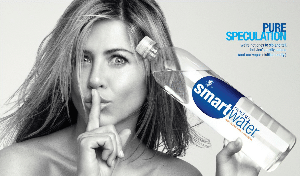 I am asked this question all the time.  This and "how much"?   CelebExperts deals with micro businesses through Fortune 500 companies.  Everyone has a different corporate DNA, different needs, and different customers wanting information on things that make their life better.  Maybe it's a sunscreen and the consumer is taking the family out to a park?  Or maybe someone in the family is starting a new health + fitness regimen and wants insight into foods that will fuel their body and/or help them recover?  Maybe it's a new fast food restaurant opening and a consumer wants to know if they have any items on the menu for children under $10?
These are the questions that our clients are asked and have an obligation to provide answers for. How can a CelebExperts client integrate a celebrity into the education of potential and/or existing customers?  This is why being a corporate consultant versus just a speaker's bureau or talent slinger really pays dividends for us.  We are experts in analyzing company and brand bottlenecks, opportunities and current market conditions with regard to competitors.  CelebExperts does a deep dive into the company's past, present and future plans.  We review distribution, sales and marketing strategies as an entrée building a plan for integrating a celebrity across all three over a long period of time.  A major mistake is made over and over again by creating a "big day" in NYC.  It looks something like this:
Celebrity goes to NYC!
Arrival day, PR agency does media training.
Next day Celebrity does a PR program including an SMT, b-roll, interviews and radio shows.
Celebrity goes to a select group of long lead magazine editor meetings to discuss the topic/product at hand and future endeavors.
Celebrity engages their social media followers with pithy quotes and product integration tidbits.
Celebrity tapes a late night show
Everyone goes home thrilled!
BUT WHAT ABOUT THE NEXT DAY?  And the next week?  Month?  Quarter?  Does this one-day media bonanza really have legs?   Is that all you are bargaining for when you negotiate a celebrity's contract?  We see it over and over again, companies and their agencies getting run over by high priced talent agents who ask for the moon but offer little in the way of celebrity access.  This is where CelebExperts is at its best!  Our goal and passion is to bring the parties together and create a true win-win for everyone.  We know what the celebrity, agent, manager and lawyer wants.  We know what you as the client wants!  If you are paying a celebrity for a year, you better get more than a couple of media days and four tweets!
So going back to our original question: How do you know if you are ready for a celebrity spokesperson? The answer: If sales can afford it.  If marketing and PR can leverage it.  If the company and its employees can support it.  If you have a company, product, brand or program that is relevant and needs to amplify its message, hiring a celebrity to bring out the best while educating the masses is always a positive and should be considered seriously.  For a free consultation no matter your yearly revenue numbers are, contact us at consulting@celebexperts.com or call 919 459 5426.