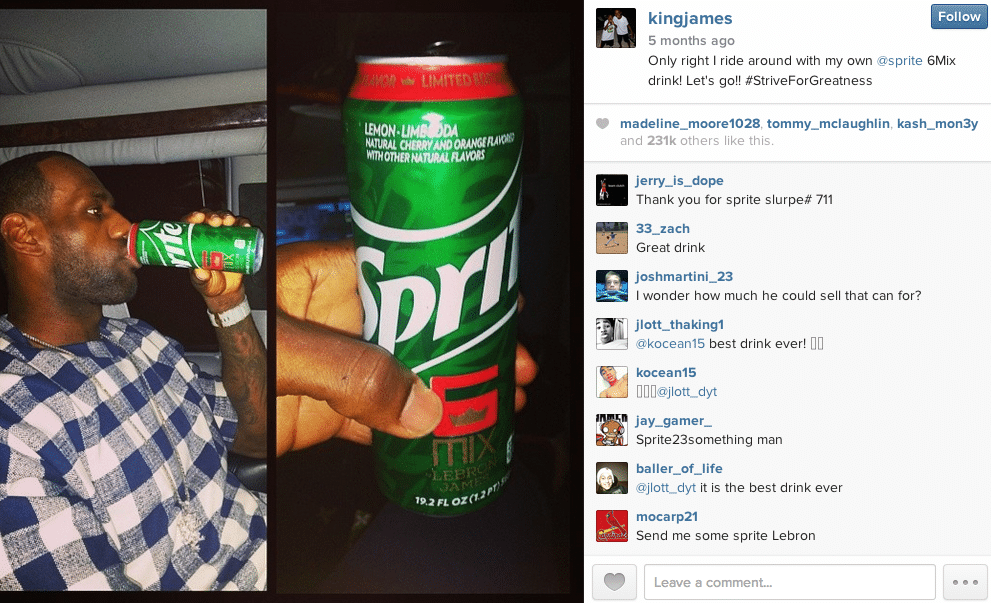 The Do's and Don'ts of Celebrity Marketing Campaigns
The fastest growing segment of celebrity marketing campaigns is celebrity shout outs on social media platforms for companies from micro online businesses to the largest companies in the world!
The rise of social media has made even the smallest of companies look like well oiled marketing machines. If you haven't caught onto this trend, you better wake up and smell the Starbucks coffee. Celebrity shout outs are constantly popping up on every social media platform! At CelebExperts we are spending a lot of time consulting our clients on the dos and don'ts of focusing budget, brand equity and time in this manner. This celebrity social media marketing strategy isn't for every business and should not be seen as the end all to your acquisition of customers and sales. BUT, if done well, this could create a groundswell of sales and brand visibility that 12 months ago was probably impossible!
The following are our do's and don'ts of celebrity marketing campaigns and how to make some important decisions for your 2015 marketing and digital strategies! 
Dont's
1. Don't put all your eggs in one basket! If you feel like a fool, you probably are. Resist the urge to only focus your campaign around one celebrity as the ONLY talent you utilize in your celebrity marketing campaign. Spread the risk and reap bigger rewards!
2. DON'T GO TO AN AGGREGATOR OF CELEBRITY SOCIAL MEDIA POSTS! Yes, I meant to capitalize every word! There are so many companies out their claiming they can buy such things for you. That is all they do. There is no strategy involved, they're just a buying service. Who are they actually representing in this process? Such a conflict of interest!
3. Don't try to secure celebrities to tweet, post on Instagram, Vine, or Facebook by yourself! Look, let's be honest with each other ok? I probably can't do what you do! And I assure you, you can't do what I do. Now we have established the boundaries, let's get on a call and figure out a needs assessment and do this the right way.
4. Don't utilize a celebrity that uses their social media accounts like you might use your tooth brush! Everyday, twice a day at least! Sooner or later their followers will stop paying attention to all the spammy sales crap. Be smart and look at their feeds and past posts. We do!
Do's
1. Have a good idea of your brand identification so we can help you best determine who is the best celebrity to help deliver your message.
2. Do make sure you have a very clear strategy of acquisition. If you generate customer interest you better have a website or online partner ready to take every order you possibly can. Additionally, be in tune with the inventory needs so you aren't selling out before you started your program!
3. Do stagger your celebrity shout outs. Test dates and times depending on what type of product you are selling! I would say 3 AM is a much better time for electronics than bedding!
4. Do set a realistic budget for celebrity shout outs so you can maximize this strategy.
5. Do ask for the sky! When we negotiate with celebrities for their social/digital assets we ask for everything. Utilization across all platforms. Let them tell us it isn't available. What we find out is that most celebrities are teetering on blowing up or blowing out, so they are usually flexible. There really isn't a rate card system for shout outs! It is also about what agency they are with. Some are more flexible than others. We know them all!
If you want to create a new market equalizer where even small companies can venture into the waters of the major corporations, you should consider celebrity shout outs. Buyers beware! Just having 1 million Instagram followers doesn't mean you will sell anything. Email us today at consulting@celebexperts.com or call us at (919)459-5428 to discuss the opportunity to create celebrity marketing campaigns that would make sense for your business.