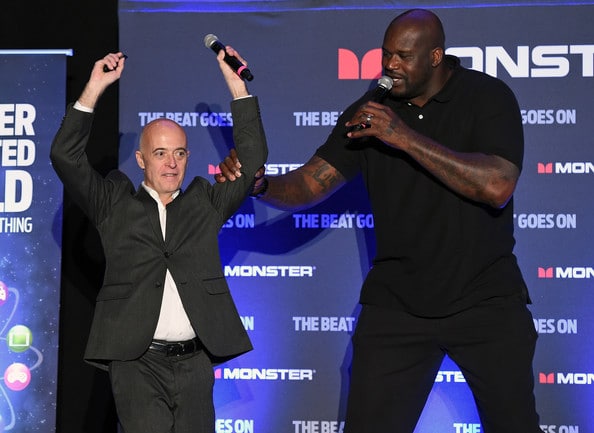 Celebrity Spokespeople Rule Trade Show Marketing at CES 2015!
Celebrity Spokespeople have been linked to overwhelming success in trade show marketing.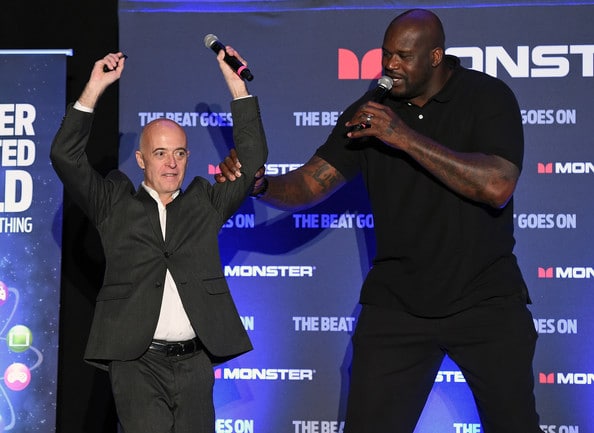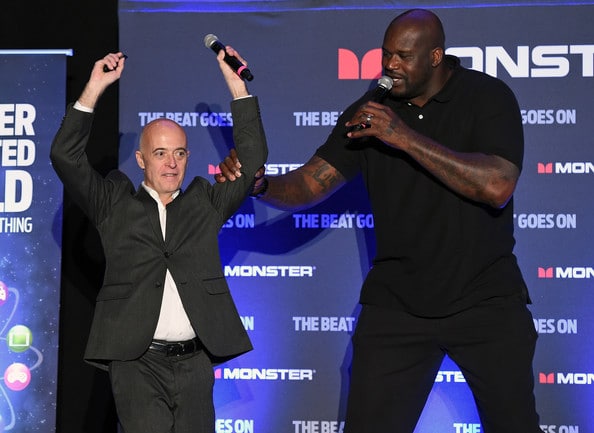 Having worked with companies associated with the Consumer Electronics Show (CES) for almost 10 years now, it is no surprise how important a celebrity is and always will be in the world of selling consumers on the "cool" factor of new technology. In the past, CelebExperts has helped companies and brands of varying sizes and budget ranges book athletes, celebrity chefs, TV personalities, sportscasters and others for the biggest trade show in the technology industry each year. Past bookings include the likes of Celebrity Chef Mario Batali and Hall of Fame NFL stars and FOX Sports greats Terry Bradshaw and Howie Long.
As for CES 2015, there are some very big name celebrities attending on behalf of presenting companies:
Nick Cannon
Curtis "50 Cent" Jackson
Dr. Phil McGraw
Ryan Seacrest
Neil Young
Dolvett Quince
Tricia Helfer
Shaquille O'Neal
Nick Verreos
Josh Kalis
Jon Hein
Clyde Drexler
Tatiana Weston-Webb
Gunnar Peterson
Jordan Spieth
Cal Ripken, Jr.
Jay Glazer
Meb Keflezighi
Eric Greenspan
David Leadbetter
Karch Kiraly
Brianna Cope
It would be our estimate that this list of current celebrity spokespeople will more than triple post event as companies go into sales mode to consumers.
The utilization of celebrity spokespeople in trade show marketing techniques is nothing new. When it comes to trade shows from every industry, the Consumer Electronic Show might not have the most celebrities associated with its annual event in Las Vegas. The International Housewares Show and the popular apparel and footwear show Magic might actually have a larger cross section of celebrities making personal appearances, assisting in new product launches and executing vital media presentations on behalf of brands big and small. Yet what makes CES so unique each year is what transpires after the show.
Companies and brands that walk away from CES with a boat load of orders have only one job at that point. You've sold in, now you must sell out of product through your new distribution channels be it traditional brick and mortar stores or e-retailers. The way that retail works now, if your product isn't flying off the shelves, it's coming home on the next available shipment. All that inventory in your warehouse is just cash sitting on the floor! One of the best ways to help bring attention and validate the importance of your product is? You guessed it, hiring a celebrity spokesperson or brand ambassador!
Too many companies are going about hiring celebrity spokespeople for their trade show marketing blindly with no regard for what their consumers are saying and responding to. At CelebExperts, we have partnered with a very sophisticated polling and analytics company to validate and verify chosen celebrity personalities based on factors such as brand attributes and geography and demographics. We can help you decide who would be the perfect celebrity endorser and finally answer the most frequently asked question, how much does a celebrity spokesperson cost?
This is certainly not an easy question, but our knowledge in trade show marketing give us a very tactical approach to consulting our clients. CelebExperts consults companies from crowd funded to Fortune 100.  Each company will have a unique team and execution strategy developed to best fit their business model and specific requirements. For a no risk, no cost consultation contact CelebExpert's President and CEO Evan Morgenstein evan@celebexperts.com or (919)459-5426. For more details on CelebExperts and our unique services and experiences visit the company website at www.celebexperts.com.