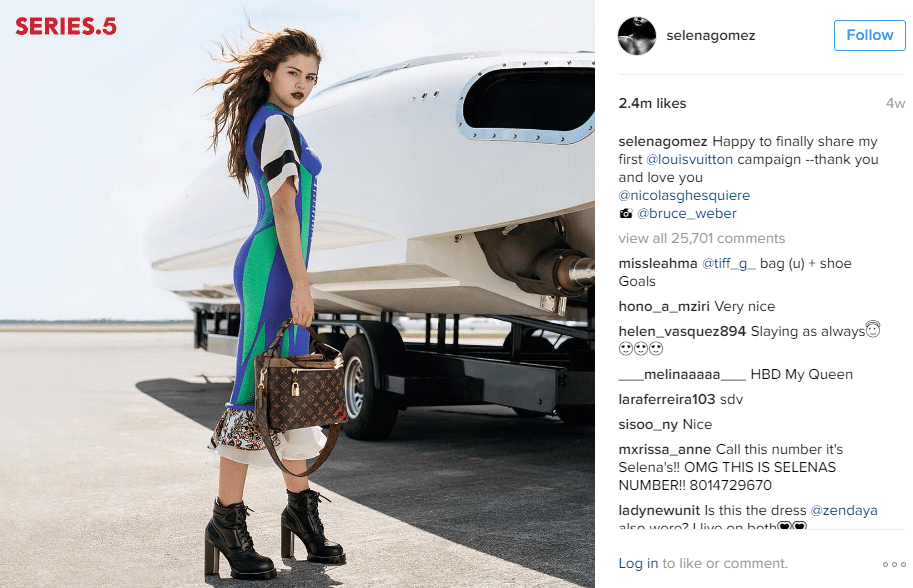 The Trend In Social Media Stars is Changing
How To Utilize Social Media Stars in the New Digital Age
We get 3-5 new account leads every day. Usually from emerging companies contacting us to help execute a social media influencer campaign with social media stars. They are looking for someone with a large follower base in a certain demographic. Their goal is to influence their follower base to be consumers of the contract company's product or services. The vast array of products range from supplements to skincare, from inflatable swans to haircare, from jewelry to healthy home delivered meal choices, from activewear to energy bars and on and on and on.
When corporate clients contact us about hiring a social media star, we understand the "game". There has never been a better time to engage CelebExperts in utilizing its proprietary database of social media stars across all categories. We help you find influencers that will provide an ROI. The ability to decipher which social media star is actually a good buy and who is a waste of our client's money and resources has never been more important. Whether our clients are executing the campaign as an incremental element of an overall strategy or this is their entire new product launch execution, CelebExperts is the agency that has vast experience in this genre of marketing.
Hiring and finding the perfect social media stars for these type of programs is challenging. This is because analyzing each influencer's data is just a little bit different. Maybe you want to leverage former Olympic icons for a program about health + fitness as we near the 2016 Olympics. You have to look beyond the static follower numbers and delve into % of gender, follower geography, age, etc.
What is the cost of hiring social media stars?
Then there is the cost of hiring a social media star for your campaign. How is this evaluated? Take Selena Gomez as an example. "According to Adweek, Selena Gomez's Twitter, Facebook and Instagram accounts have about 200 million followers in all. Measurement company D'Marie Analytics revealed that the pop star is one of the top six social influencers including Rihanna, Beyoncé and Taylor Swift. The other two top influencers are "Keeping Up with the Kardashians" stars Kendall and Kylie Jenner.
The former Disney star is currently deemed as the top social media influencer. It was also revealed that Selena Gomez's Twitter, Facebook and Instagram post is worth $550,000 each. This is $300,000 more than what she, Taylor Swift, Kendall Jenner and Cara Delevingne could charge last December, as per D'Marie Analytics.
"The rate-per-post is her 'ad equivalent' value per post across Facebook, Twitter and Instagram," CEO Frank Spadafora said about how they were able to come up with the $550,000 figure. "This may be different than how much she is actually getting paid when participating in social media campaigns. That is up to negotiations between her agents and the brands. This valuation is based on D'Marie's algorithm which measures 56 metrics including followers, post frequency, engagement, quality of post, click-thru and potential to create sales conversions from her social content."
While a huge follower base is important, what no one can say exactly is how much of Ms. Gomez's Instagram fan base is she really reaching? No one knows because the social media platforms continue to try and monetize the traffic toward advertisers not influencers.
Consequently, as this trend continues, brands big and small will keep making bets. Some will pay off and some won't.
If you're in the market to hire social media stars to help sell product/build your brand, contact us today! Our team of trained experts can provide more information and help you hire the right celebrity or social media influencer that fits with your target demographic and can produce real ROI. Email us at consulting@celebexperts.com or call (919)459-5426.