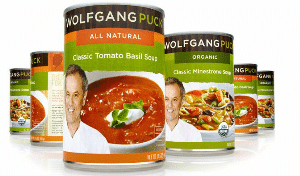 Celebrity Chefs are the Hottest Commodity in America!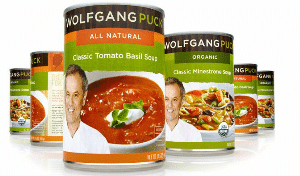 When I was 11 years old working for my parents at their Home + Garden Shows in NY, NJ and CT, I never would have thought #Celebrity Chefs would blow up to be some of the most iconic stars on TV and as celebrity spokespeople.
In fact, my first experience was going with my father to pick up iconic chef, Martin Yan from Yan Can Cook on PBS. Martin was the national spokesperson for Ginsu knives and did shows like my parents as part of his spokesperson deal with the manufacturer. Who would have known in 1976 Celebrity Chefs would be TV icons, product developers, and idolized stars!
I mean walk down an aisle at any supermarket from Whole Foods, Albertsons, Krogers or Publixs and every aisle is littered with products developed or endorsed by these titans of food! Everyone wants to know two things:
1. Who is the biggest celebrity chef name?
2. How much do they cost?
Well the answer to #1 is easier than the answer to #2.
Top 5 Celebrity Chefs in the US:
1. Bobby Flay
2. Gordon Ramsey
3. Jamie Oliver
4. Guy Fieri
5. Mario Batali/Giada De Laurentiis
There is a tie, not because they are both Italian but I find it impossible to not mention one of them. But like any list there are always debates. Some will ask what about Wolfgang Puck the original Celebrity Chef or Emeril with his famous yell, "Bam"? On and on the list goes. Anne Burrell, Anthony Bourdain, Tom Colicchio, Eric Ripert, Darren McGrady, Thomas Keller, Marcus Samuelsson…
If you love one, you probably love them all! Hiring or booking a Celebrity Chef is not as easy as one might think.
Costs for Celebrity Chefs vary wildly depending on what you are interested in:
* Spokesperson
* PR Campaign
* Store Appearance
* Keynote speaker
* Corporate Entertainment/Cooking demo
Having the following is always very helpful.
* Industry knowledge of which celebrity chef is good at working a crowd of executives vs. the chefs who only like to cook.
* Who is actually the agent, manager, lawyer and publicist for the Celebrity chef and who has direct access?
* A strong Scope of Work (SOW) so when you are negotiating with a Celebrity Chef you have an idea of what the chef will and won't accommodate.
* Experience, Experience, Experience with booking a Celebrity Chef. Does the chef come with a sous chef? Are you providing the proteins or is the chef providing? What does the local kitchen look like? What will the hotel or conference center allow for? Expertise is KEY!
* Having a history of booking or hiring a Celebrity Chef is imperative! At CelebExperts we have book thousands of Celebrity Chefs, know their fees and know exactly how to vet multiple chefs in any budget!
If you have never utilized a Celebrity Chef as a spokesperson, guest speaker, or corporate entertainment let us help you search the market-place for the perfect personality and food genre to satisfy your taste buds and your curiosity about their rich experiences all over the world!
Contact me and let me know how my staff and I can assist you! evan@celebexperts.com