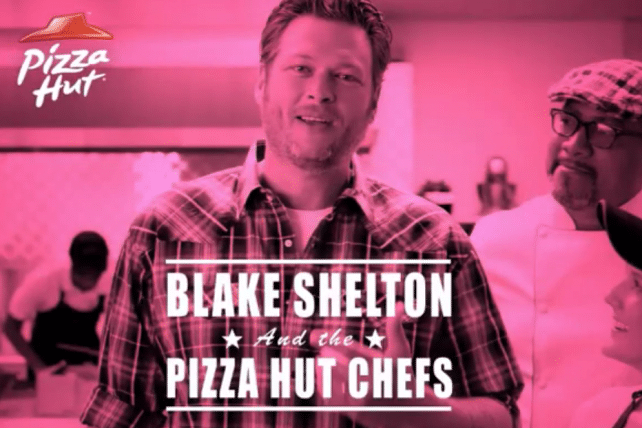 Today's Top Country Music Stars Double as Effective Celebrity Spokespeople
Wondering who might be a good fit as your next celebrity spokesperson? Country Music stars have mass appeal when it comes to targeting a wide-ranging demographic of consumers.
When you see Country's top singer and judge on the TV juggernaut The Voice Blake Shelton pitching Pizza Hut, you know the ground is moving. But when you recognize that Blake Shelton has his own line of pizza, that is a whole other ball game!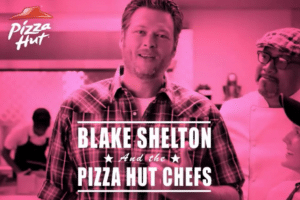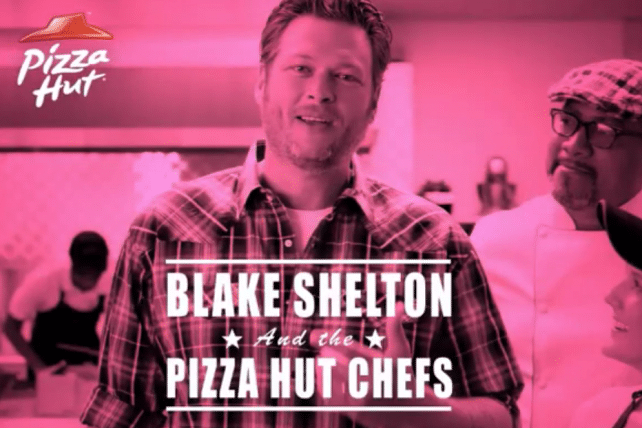 Now you are rubbing elbows with the Peyton Mannings of the world. Here are five reasons you should consider a Country star in your list of potential celebrity spokespeople for your next campaign:
1. If you are a Country music fan, you might have your favorite musician such as Dierks Bentley, Luke Bryan, Jason Aldean, Miranda Lambert and others, but you love the music of all the top acts. If you are a fan of Rock and Roll, you tend to love the act that you love. So the appeal of country and the community is much more supportive of those brands that support their stars. Think Nascar fan loyalty.
2. Most music acts tour. And even though signing a Country icon to an endorsement deal doesn't give you automatic rights to the Tour since it will be run by Live Nation or some other giant company, tie-ins do exist. The fact remains a multi-city tour gives brands a built in opportunity to leverage their spokesperson in many more markets than they probably would have budgeted, therefore tying in a larger national sales foot print or tying in more retailers in regional areas to maximize the investment.
3. Radio still rules in reaching commuters and Country radio is white hot! With the addition of several Country stations in non-traditional country markets, satellite radio and emergence of national platforms like the CMA's and CountryFest in Nashville, Country music is a 24/7 365 proposition.
4. Likeability of Country stars is off the hook! You don't see a lot of top country acts with public relation problems. Very few issues with the law and even less problems with public morality issues. The Country stars tend to be a very close knit family with strong religious values and a belief that they represent the entire genre and their other partners in building the industry, not tearing it down.
5. When a brand or company is ultimately looking for a spokesperson there are 3 things that matter: Well spoken, good looking and have a loyal fan base. Country music has the most interactive, passionate fan base second only to that of local professional sports teams. But having said that, only one team can win a championship. If they lose at the end of the season, they go home. Country music rocks on 12 months a year with no season, no penalties and no issues of violence against others.
Celebrity endorsements are always a risk, but as we continue to poll Country music stars, the numbers are increasingly positive and that is a trend any marketer can not avoid or be left behind by a competitor that sees the light!